Nation continues to be at the forefront of global innovation
Share - WeChat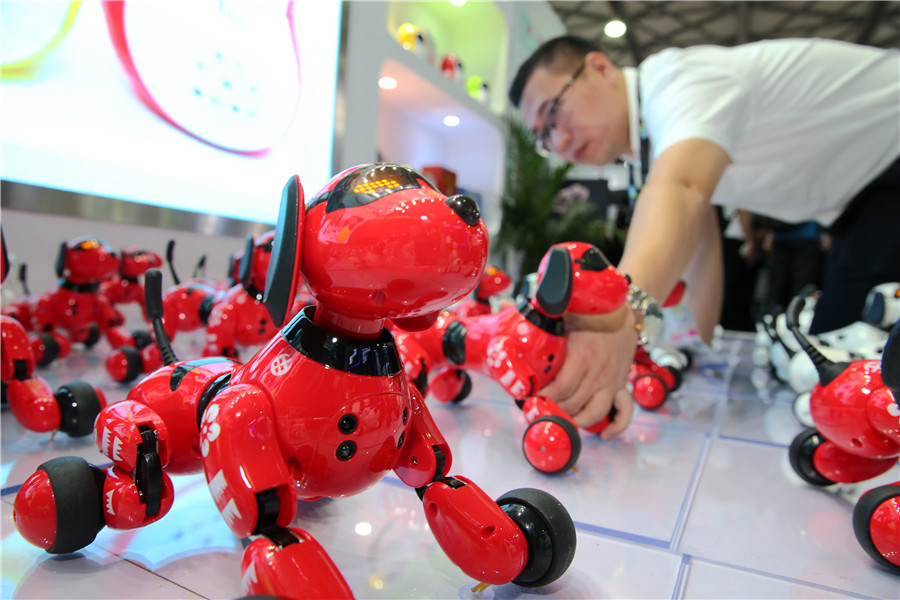 Technologies such as AI set to make drastic differences in people's lives
China is shifting to become one of the leading innovators in the world, thanks to an increasingly educated workforce and a growing economy, and there are many opportunities for companies from the United States and China to develop global partnerships and new, innovative ways to grow market share, said Gary Shapiro, CEO and president of the Consumer Technology Association.
"Globally, China is second in the world in the number of unicorns - companies valued at $1 billion or more. And the government has started to strategically invest in innovation in key areas, including self-driving vehicles, artificial intelligence and drones," said Shapiro.
He said both the Chinese and US governments understand that technologies such as AI will change how people interact with devices in the future. At the same time, collaborations between US and Chinese companies will continue to grow, with AI bringing significant benefits and becoming a key priority for the two countries.
Shapiro gave the example of Google AI Lab, which opened its first AI research center in Asia in Beijing in December 2017, and Chinese internet search giant Baidu Inc, which joined the Partnership on AI, a US-led group focusing on ethics in AI. Other members include Amazon, Facebook and Google to advance AI research and education.
CTA owns and produces the Consumer Electronics Show, which is the world's biggest gathering for those who thrive on the business of consumer technologies. It also holds CES Asia in Shanghai, the premier event for the consumer technology industry in the Asian market.
"At the first CES Asia in 2015, Chinese companies showcased few products in emerging technologies. But by last year, Chinese companies tripled their amount of exhibition space, showcasing hundreds of innovative products incorporating artificial intelligence and augmented and virtual reality," said Shapiro.
He added that they host these events to provide a platform for companies to come together to exchange ideas and develop partnerships.
"For CES Asia in 2019, our exhibition space has grown by 22 percent and we have added a new exhibit hall. This year, we will welcome attendees from more than 75 countries, territories and regions around the world." The event aims to showcase transformative technologies such as 5G, AI, augmented reality/virtual reality, drones, retail and e-commerce, robotics and vehicle tech.
Shapiro also expressed his views on the future tech trends. In terms of 5G, the hottest buzzword recently, he said: "Advancing 5G-the next generation of wireless connectivity - and increasing available spectrum will revolutionize our world."
He admitted that "we are in a global race for 5G leadership". To fully realize the potential of 5G around the world, policymakers and industry must work together to encourage its development.
As for self-driving, Shapiro said such technology will transform the future of mobility by eliminating human errors, decreasing the number of accidents, improving mobility for seniors and people with disabilities and providing greater flexibility to consumers.
"But we need to address several policy and technology issues to ensure the success and mainstream adoption of self-driving vehicles. For example, we need to establish standards for signs and lighting on highways, devise new approaches to regulating spectrum, liability, insurance and safety, and consider revised highway rules, parking structures and how we approach car ownership."
Tiger Shan, a partner at Strategy&, which is PwC's strategy consulting business, said Chinese companies that have mastered core technologies will have a tremendous impact on the world. It is noteworthy that tech heavyweights such as Alibaba and Tencent have sped up their globalization push, he said.