China United Property's premium income up 8.8%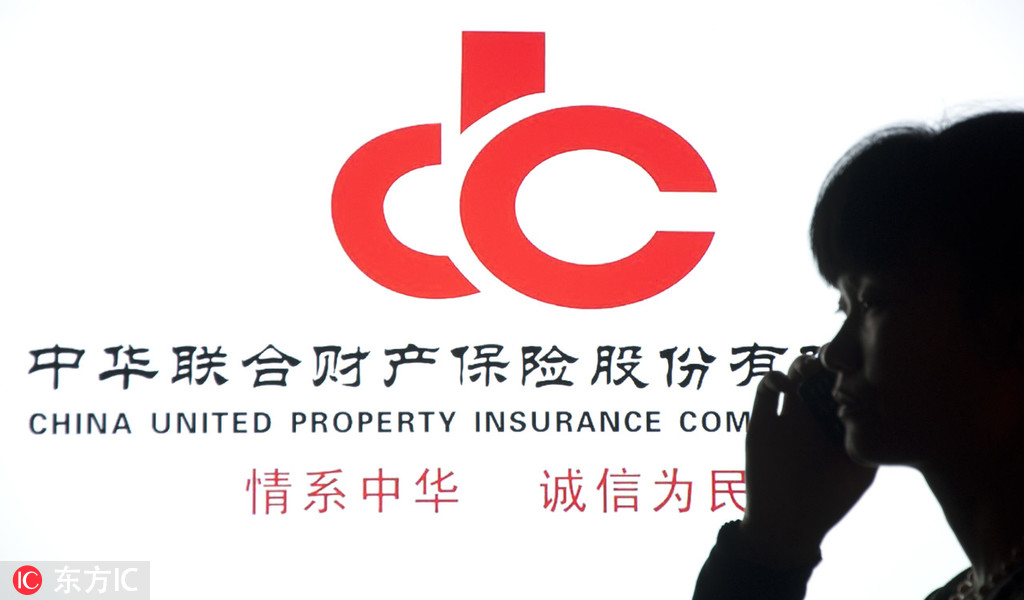 China United Property, one of the country's major non-life insurers, last year recorded an annual premium income growth of 8.8 percent to 422 billion yuan ($63 billion), fueled primarily by car insurance.
Tian Zhenhua, China United Property spokesman, said the company's net premium income grew by 34 billion yuan last year, but the figure is not yet audited.
Tian confirmed the increased uptake of care insurance premiums, which according to him was 25.88 billion yuan without auditing.
This is up 8.1 percent year-on-year, higher than broader industry growth, and accounting for a 0.12 percent annual increase of market share, said Tian.
Established in Xinjiang, China United Property was founded in 1986, specializing in agricultural insurance.
It has provided risk-protection insurance worth 35.82 trillion yuan to 60 million corporations and individuals, especially in rural areas.
Covering 5.9 billion acres of land and 3.8 billion livestock, China United Property has offered an insurance coverage of 3.705 billion yuan to 1.938 million farmers.
The company in 2018 launched a number of measures to enhance customer service, including a function allowing customers to buy insurance through WeChat, along with an accountability system that encourages third-party evaluations.
Zhang Yazhi contributed to this story.