FDI rises 5.5% to 147b yuan in first two months of 2019
Share - WeChat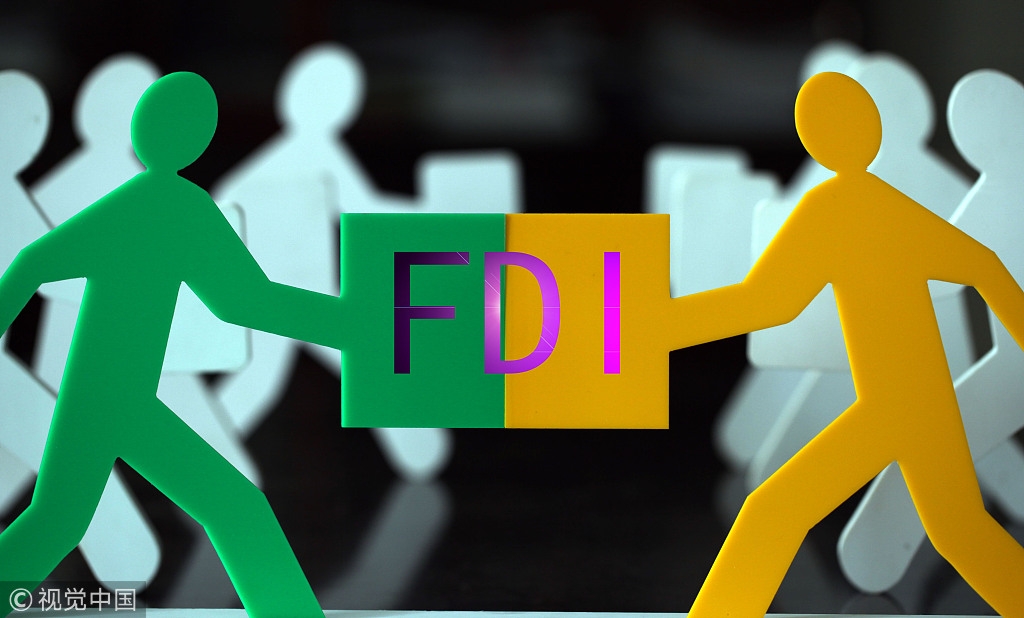 Foreign direct investment into China grew 5.5 percent annually to 147.11 billion yuan in the first two months of this year, data from the Ministry of Commerce show.
In the US dollar terms, the FDI to China from non-financial sectors reached $21.69 billion, up 3 percent year-on-year, the ministry said in a statement.
FDI in February amounted to 62.94 billion yuan, up 6.6 percent year-on-year.
Foreign investment from South Korea, the United States and the European Union to China jumped 35.6 percent, 44.3 percent and 39.1 percent year-on-year, respectively.
Foreign capital flowing to the country's high-tech service sector surged 92.9 percent year-on-year to 24.67 billion yuan from the two-month period.