China's FDI up 4.8% in January
Share - WeChat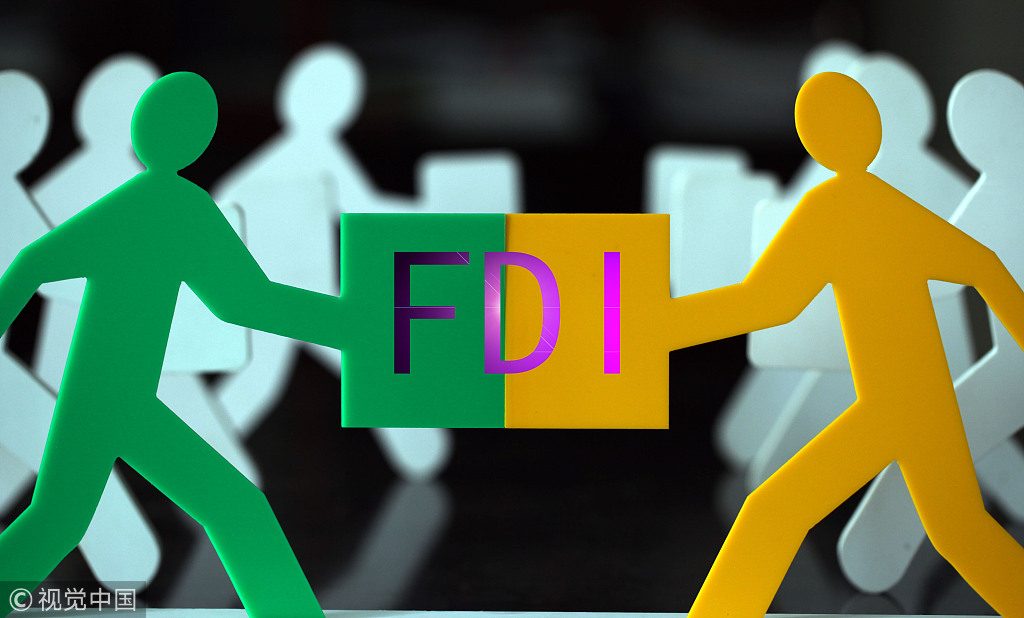 China has seen 4.8 percent yearly growth in foreign direct investment in January, and its high-tech service industry has seen the most dramatic increase in the use of foreign capital.
According to Ministry of Commerce data released Thursday, the country has attracted 84.18 billion yuan ($12.41 billion) in FDI in the first month of 2019, up 4.8 percent year-on-year.
Foreign capital flowing to the country's high-tech service sector in January has more than doubled compared to the same period in 2018, reaching 15.77 billion yuan.
The total FDI used in the manufacturing industry has also climbed by 5 percent year-on-year, totaling 26.7 billion yuan. The service sector has used 56.2 billion yuan in FDI, up 5.1 percent, and the high-tech industry has seen a 40.9 percent yearly growth of FDI used.
FDI from the United States has seen a staggering 124.6 percent year-on-year growth.