Premier rules out large-scale quantitative easing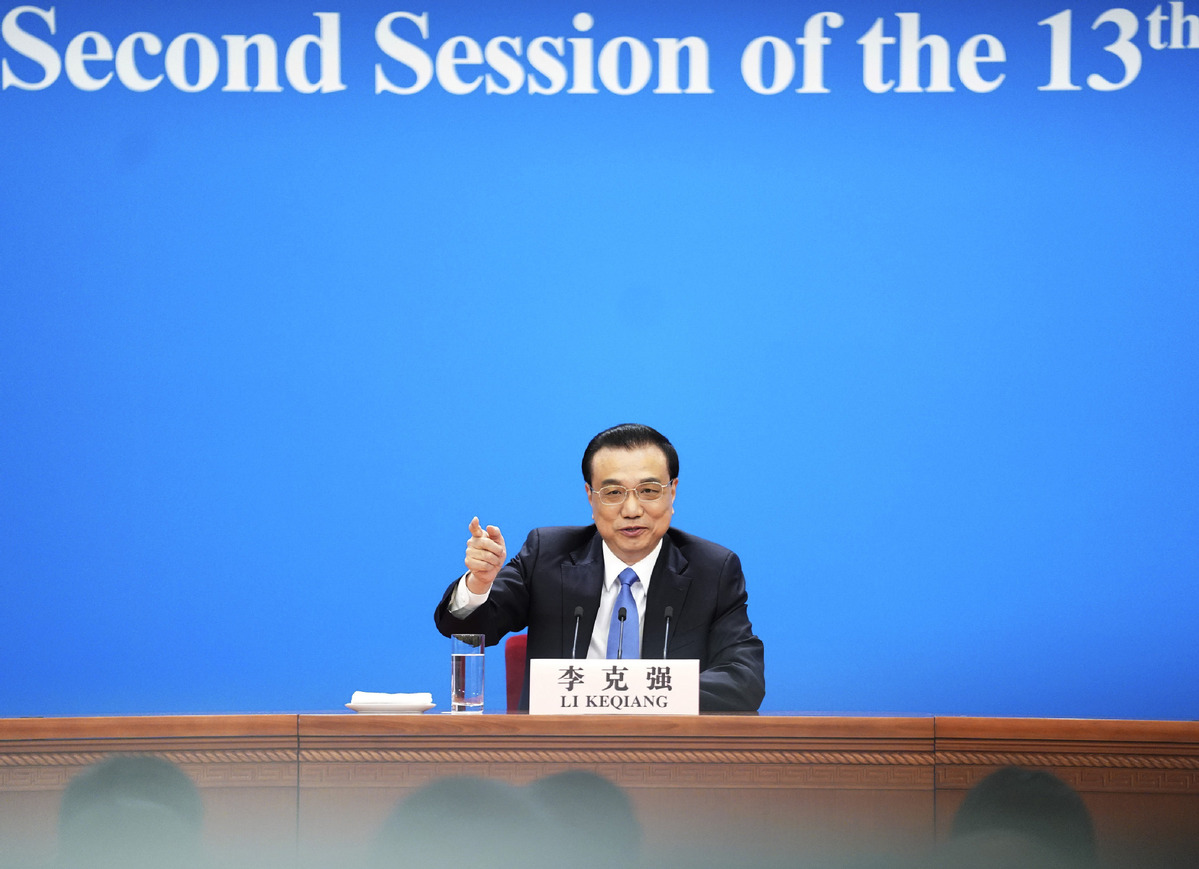 China will not use large-scale quantitative easing to bolster the economy and instead will boost market vitality through measures such as tax and fee cuts to stabilize economic growth and seek high-quality development, Premier Li Keqiang said on Friday.
"The Chinese economy is indeed encountering new downward pressure," Li said at a press conference. But "we will not allow our economic growth slide below the reasonable range (the country has set)", he added.
China has set a target for this year's year-on-year GDP growth to be between 6 and 6.5 percent. To meet the target, China will not resort to a "liquidity deluge" method of quantitative easing to stimulate the economy because it will bring serious side-effects, the premier said.
The country will further cut taxes and fees, simplify administrative regulatory procedures, facilitate market entry and foster new growth engines and fair competition environment to boost market vitality, he said.
China has announced it will cut a total of 2 trillion yuan ($297.5 billion) in taxes and corporate pension payments this year to ease financial pressure on enterprises.
The premier also said the country can use such tools as the reserve requirement ratio of banks and interest rates to support the economy. But he stopped short of providing a timetable for any reserve requirement ratio or interest rate cuts.