Businesses commit to China's future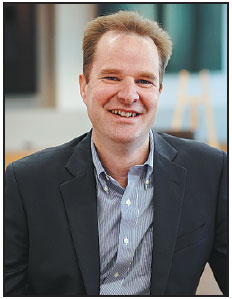 JAN CRAPS, CEO AND PRESIDENT, ASIA-PACIFIC, AT AB INBEV
A1 The incredible development of the Chinese economy over the past few decades has undoubtedly been one of its greatest achievements. The recent maturity of the economy - where it has transitioned to steadier, more sustainable growth underpinned by economic reform - is also a significant accomplishment. Also, one of the most transformational successes of the country has been the leadership it has taken in digitization of the consumer landscape; China is now leading the world in this space.
We started our business in China over 30 years ago, and it is now one of our top five countries in terms of revenue and volume.
A2 We are very optimistic about the future of high-quality growth in China, in particular for consumer goods. The foundation of our strategy in China is a focus on premium products and bringing a portfolio of options for our consumers - and this is consistent with the underlying consumer market trends we are witnessing in China, such as premiumization and steady growth of disposable income. We are supporting this with a big focus on building new capabilities that will be key for sustainable market-leading performance over the long-term, such as investment in new beer styles, e-commerce, digital marketing and analytics.
A3 The new draft indicates that the Chinese government is willing to further open up the market to foreign businesses, and to also address some key concerns amongst foreign investors. This is a positive development. We think these developments provide positive signals to foreign investors and give a strong basis for confidence to invest and create sustainable growth in China.
A4 As a manufacturer, digital transformation is something that is impacting all levels of our business across the world - and the changes are particularly acute in China. Value chains are very quickly evolving with this technological innovation, so it is important that Chinese companies adjust in the right way. This requires very careful resource allocation, recruiting the right talent and skill sets, and having a clear plan about how technology and digital transformation will add value to the company.
A5 I am a big fan of driving simplification and efficiency, both within business and within government. This is a big priority for us as a global business.
Regulatory efficiency and clarity of process are also crucial enablers for a strong marketplace, and the government has an important role in supporting this.
We are very supportive of the Chinese government's continued efforts and believe strongly that this will deliver further benefits for the economy.