Hainan launches plan to stop selling fossil-fuel cars by 2030
Share - WeChat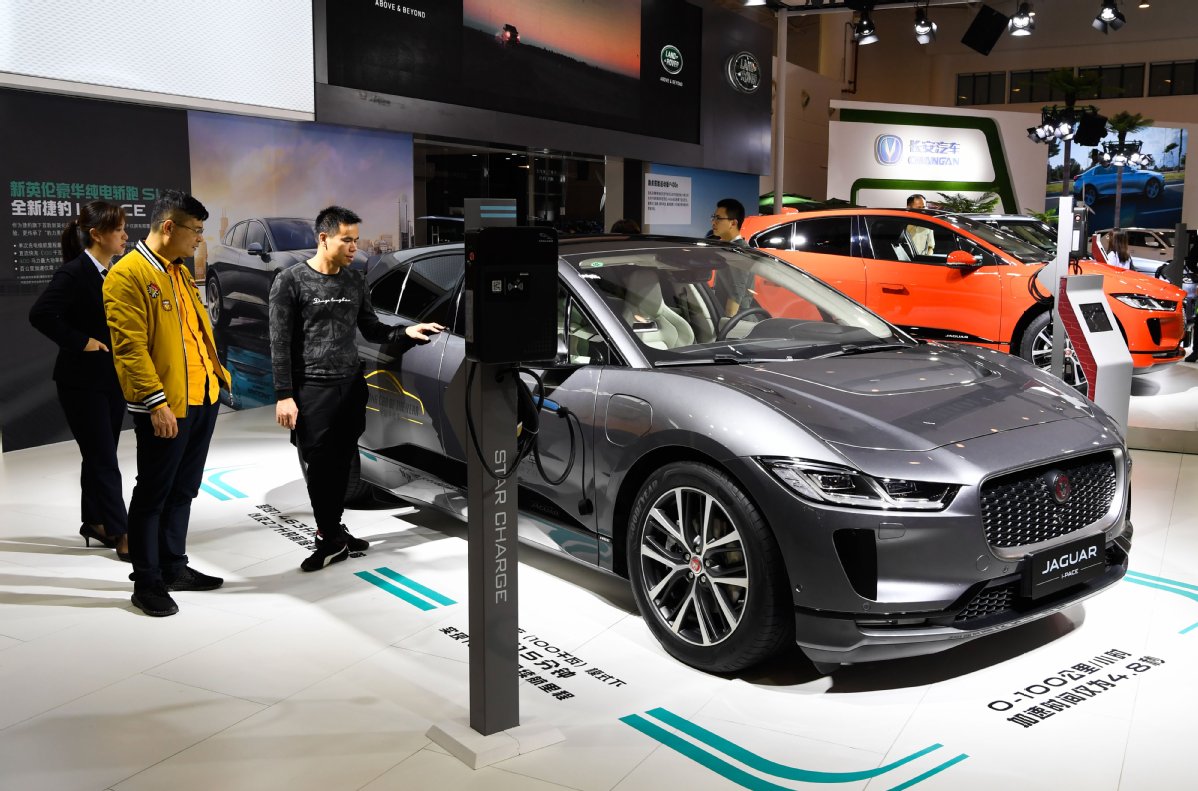 Hainan province will stop selling fossil-fuel cars by 2030, making it the first province in China to set a date for elimination of gas guzzling, polluting vehicles.
Provincial officials said that the move is in line with the goals set by China's top leadership, wherein they have envisaged the southern province becoming a "civilized ecology test zone".
For fossil fuel cars that are already in use, the local government said they can be used under the regulatory policies for emissions, amid the country's larger efforts to curb air pollution.
In the replacement market, new energy vehicles are emerging as top priorities for consumers. These include fully electric cars, as well as plug-in hybrids and fuel cell vehicles.
Hainan will also start implementing the policy of replacing the full complement of its retired government cars, public buses and taxis with new energy vehicles. This will later extend to tourist buses, rental cars and light trucks.
The province has already laid out plans to build a large electric charging and fuel cell replenishment network.
"The move is essential for Hainan to achieve more sustainable development. As one of China's most popular tourism destinations, Hainan does not have many industries that are heavy in carbon emissions, and motor vehicle exhaust is the major cause of local air pollution," said industry expert Han Xiaoping, chief researcher at energy analysis website china5e.com.
Hainan's capacity for producing electricity with low carbon generation such as nuclear power makes it capable of achieving the goal, although the time length is much shorter than the global average, according to Han.
Han further noted that with Hainan looking to become a major free trade zone in China, the demand for new energy vehicles will surge as many global businesses set up their Chinese offices there.
Besides, the province is fostering high-tech industries, which may offer more tech support to the advancement of new energy vehicles.
"That even poses greater challenges for electricity generation and storage," Han said.
Known as China's "Hawaii" thanks to its resorts and tropical beaches, Hainan is also likely to attract even more visitors, with better environment, according to Han.
China remains at the forefront of the electric car revolution, with hundreds of homegrown electric automakers sprouting and encouraging government policies.
National lawmakers like Chen Hong, Party secretary and chairman of SAIC Motor Corp Ltd, stressed during the ongoing annual session of the national legislature the need for systematic policy support after 2020, in order to maintain China's rapid growth in the area.
AFP contributed to the story.