Hainan to ban gasoline vehicle sales by 2030
Share - WeChat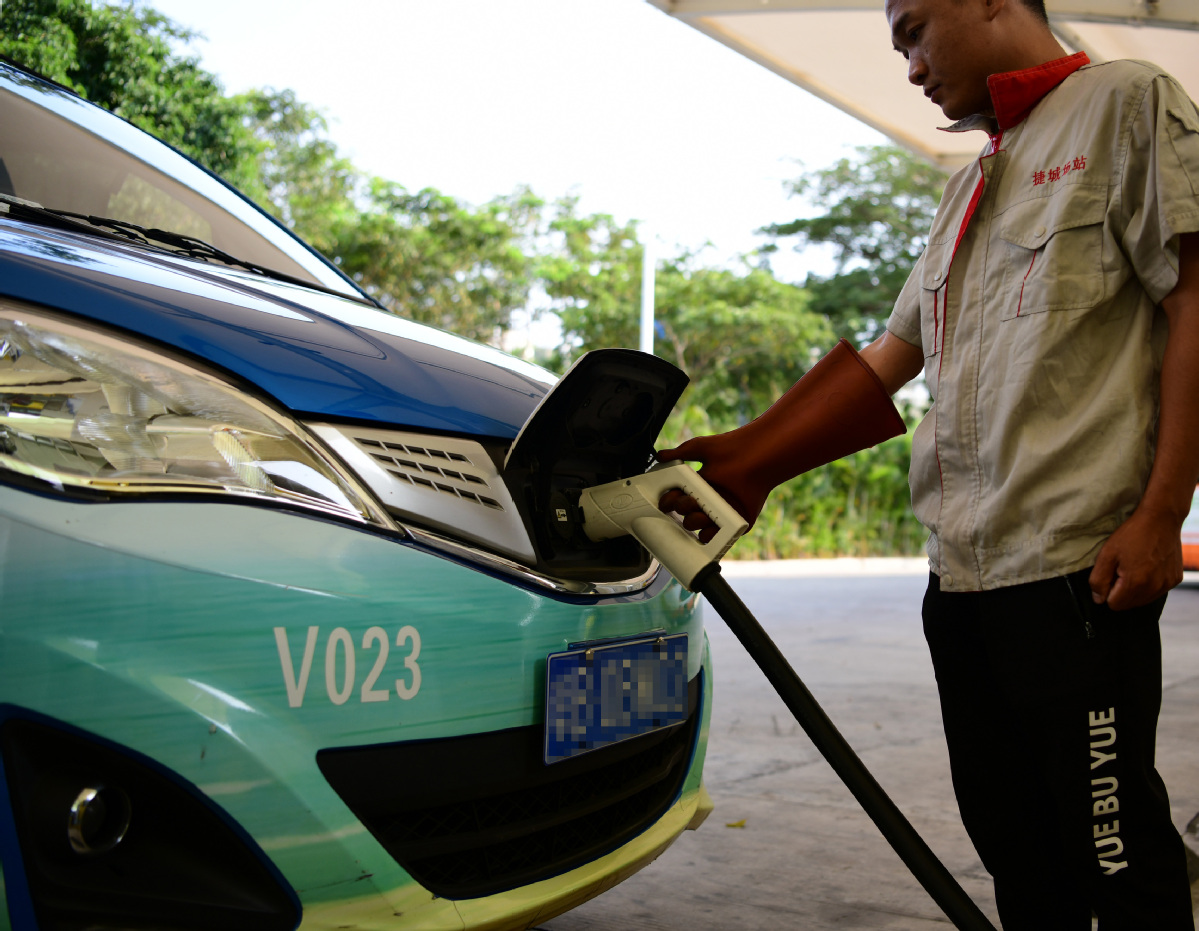 Measure will help island province reach goal of creating world-class ecology
China's southern island province of Hainan will ban the sale of gasoline-fueled automobiles by 2030, in a bid to safeguard its environment and develop a modern economy, the provincial government said on Tuesday.
"The newly issued plan to promote new energy vehicles will be a key measure for Hainan to reach the goal of a first-class, quality ecology by 2035, as required by the central government," said Deng Xiaogang, head of the Ecological Environment Department of Hainan Province and a deputy to the National People's Congress.
He said vehicle emissions top Hainan's air pollutant list. Analysis of PM2.5 data from the provincial capital, Haikou, shows vehicle emissions contributed more than 35 percent to local air pollutants, while the average percentage reached 40 percent in other cities and counties.
"Hainan will introduce the most strict local standards to address the problem of vehicle emissions and make the island's sky bluer," Deng added.
Known as the oriental Hawaii thanks to its resorts and tropical landscapes, Hainan is set to become the country's largest pilot free trade zone.
According to the Hainan New Energy Vehicles Development Plan, Hainan will speed up the promotion of clean energy vehicles, and has set specific targets and outlined a road map, becoming the first province to unveil such a timeline.
By 2020, all vehicles added or replaced in the public service sector, including government vehicles and buses, will use clean energy. New and replaced rental cars and vehicles used for postal service and logistics will be required to use new energy. Automobiles used for sanitation, tourist transport and urban-rural passenger transit will be replaced by clean energy vehicles by 2025, according to the plan.
It said a greater proportion of newly licensed private passenger cars will be new energy vehicles, with a 10 percent increase every year, eventually reaching 80 percent by 2025. Sales of gasoline-fueled automobiles will be banned throughout the province by 2030.
More electric charging networks will be built in the next three to five years to meet the needs of clean energy vehicles, the plan said.
By the end of 2018, Hainan had 37,100 clean energy vehicles, accounting for 2.9 percent of the province's total vehicles.
"If gasoline-fueled vehicles are totally banned in Hainan, its PM2.5 index is expected to drop by 30 percent to less than 10 micrograms per cubic meter, about the same level as leading international tourist destinations such as Hawaii, the Maldives and Fiji," said Xia Feng, a researcher with the China Institute for Reform and Development.
He said the development of new energy vehicles will create huge investment opportunities and enhance local high-tech growth. Xia suggests Hainan make foreign capital and social capital the main forces in Hainan's new energy market.
Aiming to cut pollution, China announced plans in 2017 to phase out gasoline-fueled vehicles across the country, but no target date was given.