Urbanization to fuel rural revitalization
Share - WeChat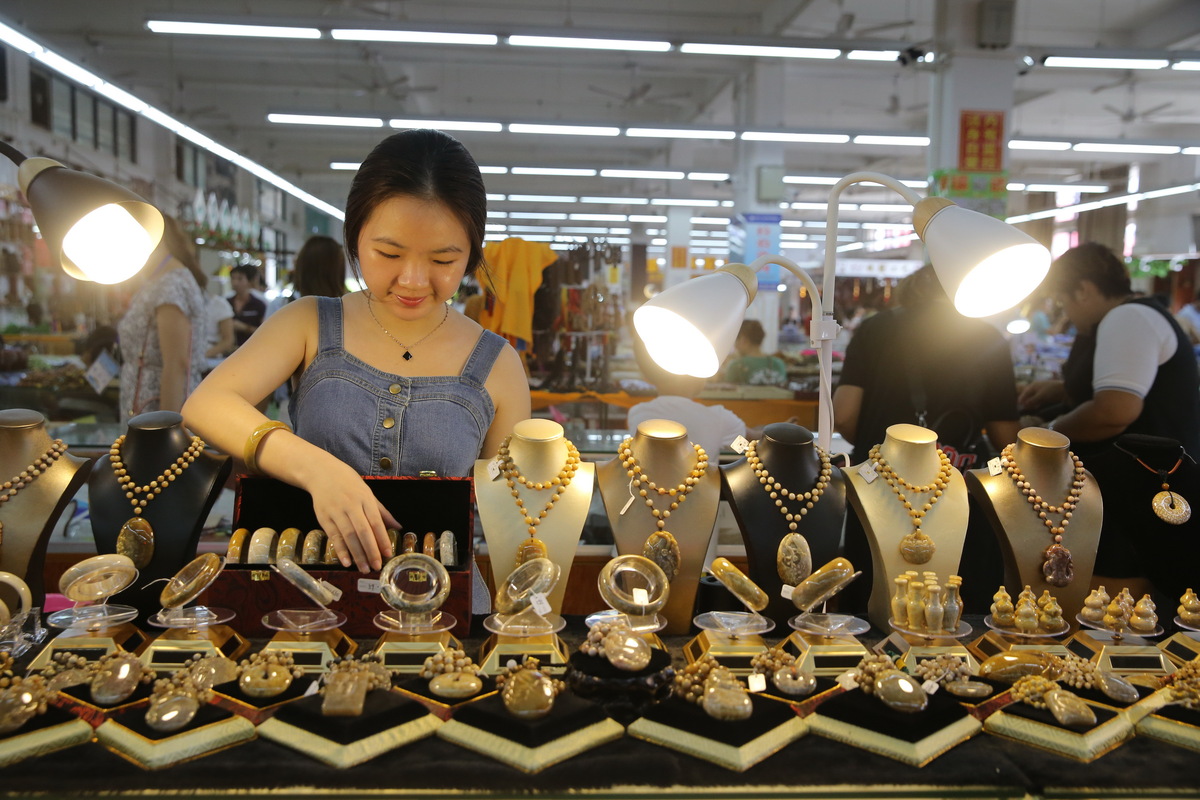 China's urbanization rate is expected to reach 70 percent and 80 percent in 2030 and 2050 respectively, as its stable growth rate will help fuel domestic demand despite slowdowns in investment, consumption and exports, said experts during a recent forum.
Li Tie, president of the China Center for Urban Development under the National Development and Reform Commission, said during a warm-up seminar for the upcoming 2019 China Development Forum, that "currently, the three major forces in stimulating economic development had a slower growth rate, and urbanization has become a momentum to drive domestic demand".
He said that urbanization still has great potential in China. In 2018, China's urbanization rate for the permanent resident population was 59.58 percent, while that for the registered population was 43.4 percent. The United Nations has forecast that between 2018 and 2030, there will be over 190 million new urban population in China.
"The experience from developed countries has shown that the rapid economic growth is in line with the rapid growth of urbanization. When urbanization gets saturated, economic growth will slow down.
"Urbanization is fundamental to rural revitalization. It promotes the development of real economy. In addition, it boosts consumption, investment and employment," he said.
According to a report released by market research consultancy Ke Research Institute, between 2000 and 2010, China's urban population mainly flowed from the central and western regions to eastern China. From 2010 to 2018, the increment of urban population in eastern China dropped, and some urban population flowed back to the central and western regions. The distribution of population increment tended to be balanced.
It is forecast that between 2018 and 2030, urban population mobility will break the original pattern of the East and the West, and turn to be regional, multi-centric. The population in small and medium-sized cities will stay stable, while the population in big cities and mega cities will continue to grow.
Yang Xianling, president of Ke Research Institute, forecast that between 2018 and 2030, up to 43.4 percent of the urban population increment will flow to the three major urban agglomerations-the Yangtze River Delta region, the Beijing-Tianjin-Hebei region and the Pearl River Delta region, while 22.3 percent will go to urban agglomerations in the middle reaches of the Yangtze River, Chengdu, Chongqing, and central China.
"The momentum accumulated in these top urban agglomerations will flow to other urban agglomerations, and they interact with each other, forming a new mode of China's urban development," he said.
He noted that "research on developed countries showed that when a country's urbanization rate is over 60 percent, it will have a positive impact in increasing GDP per capita. Especially when the urbanization rate reaches around 70 percent, GDP per capita will show exponential growth".
To further promote urbanization, Li suggested that "China should release the vitality from small and medium-sized cities and small towns. Based on urban agglomerations and metropolitan areas, the growth potential of different spaces should also be released. In addition, it is important to promote the reform of the household registration system or hukou, and to promote the transformation of city development mode".
Evergrande Group Chief Economist Ren Zeping said that "the spatial distribution of the population should be optimized. Also, we should further develop rail transit, to link agglomerations together. Besides, the population management policy of mega cities such as Beijing and Shanghai should be improved, in order to revitalize these cities".
Yang from Ke Research Institute added that "currently, China is in the critical period of the transformation of development mode and urban structural adjustment. We cannot simply focus on increasing urbanization rate, but must also focus on the development of the city's connotations and the improvement of people's living standards. If the strategy of transformation works, China's GDP per capita will gather speed from 2024, and start accelerating by