Taking a moment
Share - WeChat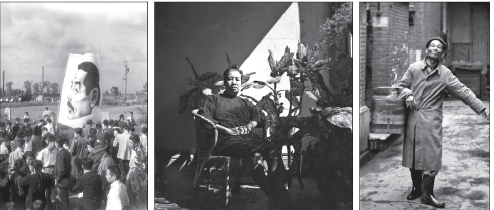 A current exhibition explores the amateur, yet historically significant, photographs of Zhou Haiying, son of eminent Chinese writer.
Throughout his life, Zhou Haiying (1929-2011) lived with both the honor and the pressure of being the only child of eminent writer, critic, translator and social activist of 20th-century China, Zhou Shuren (1881-1936), who is perhaps better known by his pen name, Lu Xun.
He once described it as growing up under the control of "a fame field", the extensive, prolonged influence of his father that grabbed him like a magnetic field.
Zhou Haiying was 7 years old when Lu Xun died in Shanghai. He did not receive much of an inheritance, but his father left an instruction for him in his will. It said, "If the child grows up obtaining no special ability, he can make a living from ordinary jobs. He must not try to be a literati or an artist, but with a false title."
Zhou Haiying followed his father's last wish to lead a life with discretion. A graduate of physics from Peking University, he dedicated himself to the development of radio science. He largely remained out of the limelight apart from attending activities honoring his father.
Because of Zhou Haiying's low-profile, people are often surprised to discover a little known side to his life - that of an amateur photographer. At least, that is, until they visit the photo exhibition, Moments of History, currently running at the National Art Museum of China in Beijing.
The exhibition, which will continue through March 17, navigates Zhou Haiying's exploration of photography since the age of 14, when he first learned the skill.
He produced tens of thousands of negatives in his lifetime, some of which capture the images of the Zhou family, while the rest reflect a wide spectrum of society - portraying noted public figures, poor people, playful children, chic young people and old men maintaining their traditional way of life.
He zoomed in on picturesque countryside landscapes, the metropolitan life of Shanghai and historic scenes such as the People's Liberation Army entering Beijing in 1949.