Documentary on poverty alleviation focuses on western Guizhou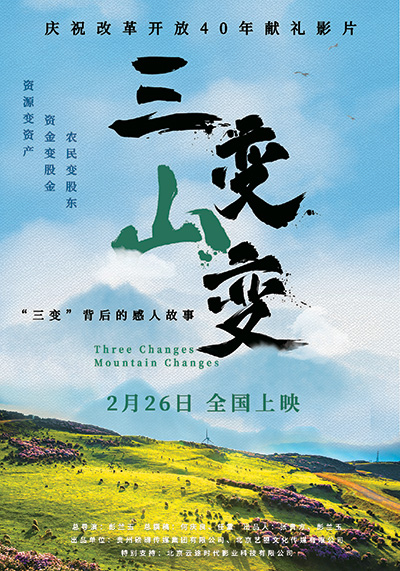 A documentary feature which looks at poverty eradication in Southwest China's Guizhou province has opened across domestic theaters since Feb 26 and is also available on Smart Cinema, an online app which streams new releases.
The film called Three Changes Mountain Changes is directed and produced by Peng Lanyu, a veteran who has traced the transformation in western Guizhou's Liupanshui over the past two years.
The documentary follows and interviews more than 20 village chiefs and influential entrepreneurs, telling the story through their efforts at promoting tourisn and helping locals sell agricultural products.
The figures featured in the film include Tao Zhengxue, a 54-year-old billionaire and a village chief who leads locals to boost tourism and agriculture; Yu Liufen, the founder of a nationally known baijiu label; and Pan Ronggui, a Zhejiang businessman who employs big data and digital systems to improve kiwi fruit plantation in Liupanshui.
The documentary will be translated in multiple ethnic group languages to be released via Smart Cinema, according to the distributors.