Lixil bets big on innovation in China
Share - WeChat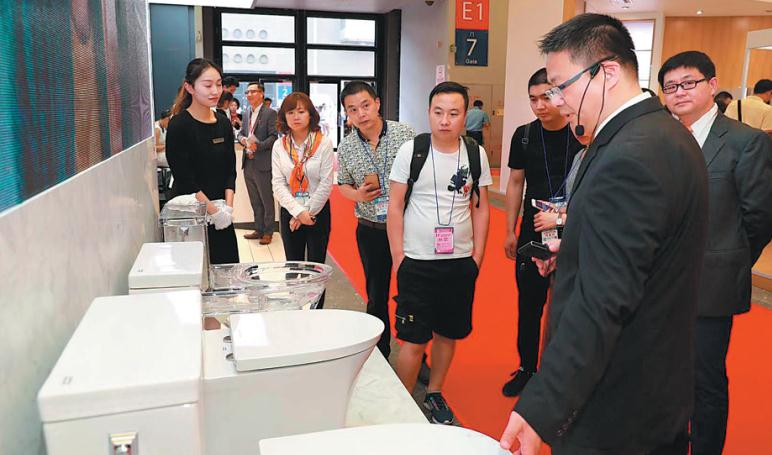 Building products maker sees solutions to real-life problems driving growth in the Asia-Pacific region
Lixil, a maker of leading water and housing products, recently launched a new research and development facility in Shanghai, allowing the company to cater to its largest potential consumer base-the Asia-Pacific region.
Located in the Shanghai Business Park, the Lixil Asia R&D Hub has a showroom, a lab, and an experience center to demonstrate its latest technological innovations from the company's family of brands, including American Standard and Grohe.
China is a very important market and the biggest for Lixil in the Asia-Pacific region and has been at the center of all R&D related work in Asia. The company has attributed its success in the country to its commitment to bringing the latest products and cutting-edge technology to its consumers.
With six manufacturing plants and seven offices in China, Lixil has more than 500 stores offering its four water technology brands in China-American Standard, Dxv, Grohe and Inax. In addition to this, Lixil also has its housing technology and kitchen technology businesses, which include brands like Tostem and Lixil.
During the R&D hub opening event in Shanghai in January, Bijoy Mohan, CEO, Lixil Asia-Pacific said: "Asia is poised to be the growth driver for Lixil globally as it is the most diverse region where all of Lixil's businesses and brands are present. We are investing in this expansion in China to fuel this growth with a steady line of consumer-centric innovations."
He shared his thoughts with China Daily about the company's development in the country, and how China's economic growth, now centered on consumption, could drive its future growth.
What is the significance of having this R&D hub?
The 2,500-square-meter facility in China plays a unique role in Lixil globally compared to other R&D hubs in our headquarters in Japan, the United States (American Standard) and Germany (Grohe) as it will serve the most diverse region across all Lixil brands. The hub will put together all the technologies from all the regions and adapt them to fit local consumer needs. For example, in flushing, which is a highly regulated technology, where different countries have different regulations, we have to make sure that our technology can be modified to meet all regulations.
How can this hub better serve local customers?
Our recent Genie Shower under the American Standard brand is a good example of this.
As you are aware, consumers in Asia face issues such as low water pressure, water scarcity and poor water quality that prevent them enjoying a good shower experience.
Our team in Asia designed Genie, a hand-held shower that allows users to have consistent pressure and get a great shower experience, even if they don't have good water pressure. When our local team first came up with the proposal, I rejected it as I thought it was not a good idea and would not work. But our engineer's belief in this idea was so strong that he worked on it in secret with his team and the design team. After a couple of months, he demonstrated it to me, and looking at the product performance I had to admit that I was wrong.
How is Lixil's performance in China?
Our business performance in the past two years has been very strong, growing more than 20 percent in all our businesses. Even housing solutions, such as wooden doors, are growing strongly. The growth has been fueled by a strong demand from the real estate market, which is now more bottom-up, not top-down. We are focusing a lot on consumer centricity and are communicating with consumers directly through retail and e-commerce platforms. Traditionally, our business-to-business segment has been very big. About 80 percent of our revenue was from B2B where retail was just about 20 percent. Now there is a healthy shift to 65 percent for B2B and the rest for retail.
How are you going to expand your retail business in China?
We will expand retail strongly to third-tier or even fourth-tier cities. We've added 90 stores in third-tier cities recently and will continue to add more in a couple of months. For the bathroom business, we already have 500 stores and for wooden doors we have 97 stores in China.
What's your plan for your two pillar business sectors in this market?
The Lixil water technology business has traditionally been our main business outside Japan. Almost 90 percent of our housing technology business is in Japan. We have now started to take it outside Japan to our discerning consumers in China and Thailand, though it is very small and very new. Currently the housing technology business is less than 5 percent of our business in China but it is expanding steadily, with a major focus on wooden doors and specialized pre-engineered windows for homes. We are running a pilot program in Shanghai for waterproof, weatherproof and easy-to-install large windows and have received a very good response.
How has innovation changed China's economic development and your company's business in China?
The China market is in the midst of a transformation to a consumer-driven economy. Traditionally the market has been linear and had a top-down approach. Previously, 70-80 percent of demand was for large projects where government or big developers were driving the demand instead of consumers. The market has now become more consumer-driven and demands innovation that can solve real-life problems. Consumers want products and technologies that have real purposes and real functions.
What does the Chinese market mean to Lixil globally and what does it take to succeed in this market?
For our bathroom business, China is our third-largest market after Japan and the US. Housing technology is taking off and it is our biggest market outside Japan. Overall, China will be our biggest market after Japan in the near future and will be the biggest market in the long term.
In some areas, China is leading the world. We need to be able to understand what is successful here to be successful elsewhere. The Chinese market is extremely dynamic. We need to be very close to the market to get to know changing trends and consumer expectations. We have to be alert and ready to move quickly. For us doing business in a dynamic market like China is extremely challenging and gratifying at the same time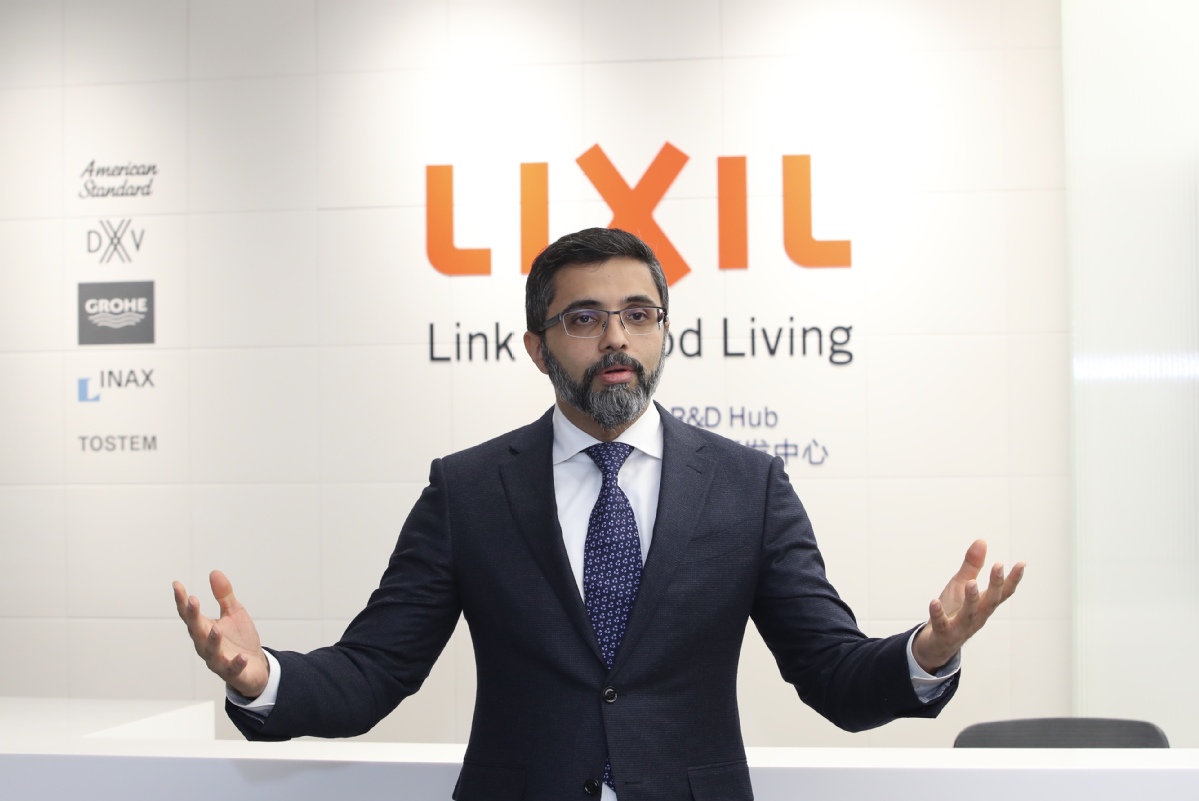 CV
Name: Bijoy Mohan
Career:
April 2015 onwards: CEO of Lixil Asia-Pacific
July 2009 onwards: President of Grohe Asia
2007-09: Managing director of Grohe India