BNP Paribas puts sustainable finance at heart of business model
Share - WeChat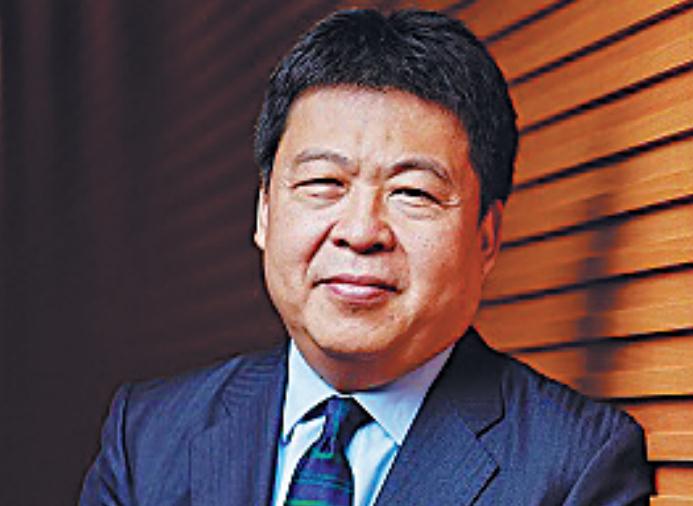 Editor's Note: The Third Plenary Session of the 18th CPC Central Committee held in November 2013 decided to comprehensively deepen the country's reform and opening-up. China Daily is interviewing top executives of well-known multinational companies for their views on the country's socioeconomic development during the past five years.
What progress has China made in streamlining government functions to raise efficiency?
We have both participated in and benefited from China's remarkable economic and financial development of the past few decades.
This rapid development was achieved through consistent government efforts aimed at improving the business environment, which includes executing the reform of "delegating power, improving regulation and service", and implementing actions such as cutting red tape and leveling the playing field for foreign businesses.
In addition, the market has also enjoyed the improved efficiency brought on by increased transparency and deepened reform and opening-up. For instance, the optimized and restructured financial regulatory system allows all players to benefit from a more transparent and integrated ecosystem in a constantly changing and complex financial environment.
In 2018, the China Banking and Insurance Regulatory Commission harmonized regulations for foreign banks and Chinese banks, defining the path for foreign investment in domestic banks, licensing requirements and other operational matters.
How has the ongoing supply-side reform changed the nation's economic growth and your company's business in China?
Despite the slowdown, China's economic growth in 2018 still accounted for one-third of total global economic growth.
Supply-side reform plays a critical role in China's journey to upgrade and optimize the structure of its national economic growth in the long term.
This reform is reshaping the economy by accelerating the phaseout of uncompetitive enterprises, stimulating industrial upgrading and underpinning domestic economic growth, which is particularly important amid the current economic climate.
BNP Paribas has a broad client base across industries that are critical to China's economic upgrading and transformation. As an international bank equipped with full onshore and offshore licenses and strong expertise in global financial markets, we are consistently adapting ourselves. This ensures that cross-region resources can benefit our clients and effectively support their expansionary strategies.
Sustainable finance is one of the key driving forces in pushing forward the supply-side reform agenda. At BNP Paribas, we put sustainable finance at the heart of our business model, upholding the philosophy that banks have a crucial role in contributing to sustainable economic development.
On a daily operating basis, we bring together individuals, businesses and investors to channel resources toward projects that address major social and environmental challenges.
This philosophy is shared globally within the bank and is woven into the fabric of our China business. In 2018, BNP Paribas was named the World's Best Bank for Sustainable Finance.
What's your comment on China's policy on foreign enterprises and foreign investment? How can the country further improve its business environment for foreign investors?
Policy is pivotal in nurturing a business environment that best supports sustainable economic growth. The development of BNP Paribas in China was built on a growing, open environment.
Our presence in China dates back to 1860, when we opened our first office in Shanghai. With nearly 500 staff currently based in China, BNP Paribas provides banking, financing and advisory services to local and overseas corporations and financial institutions, institutional investors and high-net-worth clients.
At the same time, we have developed strong local partnerships, including a strategic cooperation with the Bank of Nanjing.
The year 2018 saw China achieve total foreign trade of 30.51 trillion yuan ($4.62 trillion). Of that figure, exports represented 16.42 trillion yuan, a year-on-year increase of 7.1 percent, while imports totaled 14.09 trillion yuan, an increase of 12.9 percent, according to data from the General Administration of Customs.
This remarkable record exemplifies China's strong determination toward further deepening reform and opening-up for global enterprises and international investors, so they can enjoy the benefits of this booming market.
In 2018, China took several solid steps toward allowing even greater access for foreign financial institutions, which include relaxing the regulation on foreign ownership limits and accelerating the progress of creating a fairer arena for bank branch openings and debt fundraising.
Looking to the future, we are expecting an even more simplified process, achieved through innovation, to drive connection between China and global markets, bridging global investors with Chinese counterparts to explore more potential opportunities together.
How has innovation changed China's economic development and your company's business in China?
China has been taking great strides in innovation, and the efforts have been greatly beneficial.
In 2018, China broke into the top line of the most innovative economies.
It has been widely agreed that the next step is to see how we can effectively and efficiently implement those innovations to speed up growth and reshape the future economic landscape.
In the financial industry, the buzz word is "digitalization". It sounds like a popular sauce-if you drizzle it on any food, it will taste better. However, at BNP Paribas, we embarked on a new journey of digital transformation together with our customers in China.
The mindset of leveraging innovation to influence the business dynamic is pioneering here compared with other markets.
For example, the transaction banking unit of BNP Paribas China introduced a fully digitalized platform called Multi-bank Solution. It allows our corporate clients to conduct their cash management on a multi-bank basis through a single interface. We are the first bank to introduce this kind of innovation to China.
How do you appraise the financial risks facing China? What are your suggestions to solve them?
It will be challenging for many businesses, given the macroeconomic environment in 2019. As President Xi Jinping said, the world today is undergoing unprecedented changes that have not been seen in the past 100 years.
Among all the risks, we believe that the market should pay close attention to private enterprises, whose difficulties created economic and financial ripples throughout the market.
The central government has launched many macroeconomic tools to solve the problem. Separately, on our side, China is on the front line of a digital era, leading the technology and innovation, with the largest population of mobile users. Information is everywhere. Being a banker in this fierce competition, we need to utilize information intelligently by tapping the offering in China.
How will the further opening-up of China's financial sector affect your company's business?
In 2018, we celebrated the 40th anniversary of China's reform and opening-up. It is a remarkable economic miracle and financial achievement created by all.
BNP Paribas is a committed China partner. The further opening-up is an important positive message for foreign banks that have deep commitments to this great market. The further opening-up will definitely drive more business opportunities to embark on both onshore and offshore markets.
As a leading international bank, we aim to maximize the full potential by leveraging global resources, providing the best offerings for our Chinese and international clients, continuously deepening strategic cooperation, and advancing mutual development with leading local institutions in China.
What business opportunities are you looking for regarding the Belt and Road Initiative and renminbi internationalization?
We have various projects related to the Belt and Road Initiative, which cover sectors including infrastructure, healthcare, transportation and energy. We are supported by our industry expertise, wide access and strong partnerships within the ecosystem.
The strengthened regional economic cooperation due to this initiative will push the agenda for RMB internationalization. Due to the expansion of RMB internationalization, we see more and more offshore entities using the yuan as a trading currency and for international settlements.
More recently, we have obtained a license to underwrite Panda bonds for foreign issuers. We believe that with the growing maturity of multinational corporations' operations onshore in China, foreign parent companies will be increasingly seeking to tap the domestic bond market as an important and highly cost-effective source of RMB funding to support their Chinese expansion needs.
We also see the opportunities lying in trade finance as the deepened opening-up will stimulate two-way transactions, as more local enterprises are seeking to go global and more international players are seeking to invest in China.
CV
Name: CG Lai
Nationality: Chinese
Career:
Feb 2019-present: CEO, BNP Paribas China
Aug 2018-Feb 2019: Deputy CEO, BNP Paribas China
2012-Sept 2018: Head of global markets for China, BNP Paribas
2005-12: Head of fixed income for China, BNP Paribas; head of corporate group Asia (ex-Japan), fixed income, BNP Paribas
1996-2005: Various positions at BNP Paribas
1982-95: Various positions at Chase Manhattan Bank and American Express Bank
Education: MBA from the University of Washington
Family: Married; two children