Low-cost carrier signs up to Airbus aviation data platform
Share - WeChat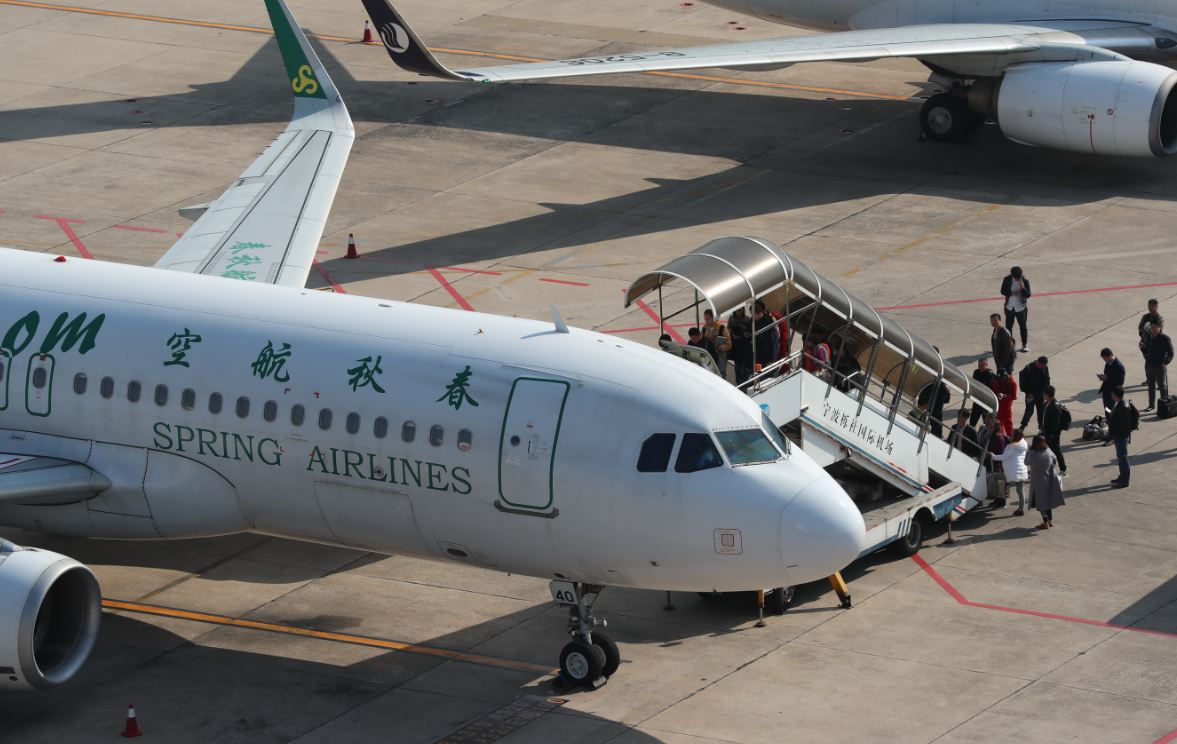 China's largest low-cost carrier Spring Airlines announced on Monday it will adopt Airbus' aviation data platform Skywise Core, becoming the first airline in the Chinese mainland to get connected to the system that aims to help airlines improve operational performance and support their digital transformation.
According to the agreement signed between the two, by using Skywise Core, Spring Airlines will be able to integrate its own operational, maintenance, and aircraft data into the Skywise cloud-based system, so that it can store, access, manage, and analyze selected Airbus data together with its own data and global benchmarks without the need for additional infrastructure investment.
At the signing ceremony, the two sides agreed to work closely together to develop and demonstrate new data-driven applications for aviation. Currently, Shanghai-based Spring Airlines operates an all-Airbus A320 fleet of 81 aircraft in China.
"The application of Skywise Core will enhance Spring Airlines' big data processing capability and efficiency, so as to facilitate its digitalization," said Spring Airlines Chairman Wang Yu.
Digitalization is widely believed to contain new growth value for both domestic and international carriers to exploit, in terms of safety, higher efficiency and lower costs, said Li Lei, an industrial analyst with Minze Securities.
An article by Honeywell Aerospace said that as much as 844TB (terabyte) data will be created by a narrow-body aircraft's 12 hours of flying, which are equivalent to more than 20,000 4K resolution movies. The huge amount of data are in need of being identified, analyzed, and explored to improve the performance of the airlines.
"Skywise has powerful data-analyzing functions and it can help airplanes make predicative maintenance and eliminate anomalies accurately," said Xu Kang, deputy general manager with Spring Airlines' maintenance engineering division.
According to Xu, by accessing Skywise's big data, engineers of Spring Airlines can make intervention before a malfunction happens and change components to avoid flight delays or cancellations.
Over recent years, the Chinese government and local airlines have been taking a proactive attitude toward the adoption of new technologies.
For example, the Civil Aviation Administration of China (CAAC) lifted the ban on in-flight portable electronic devices in January 2018, which allows carriers to make their own rules for passengers' using electronic devices.
In January, Guangzhou-based China Southern Airlines opened online seat selection for all domestic flights and paperless e-boarding passes. In the first week, about 75 percent of domestic routes' passengers tried the digital devices, according to a report by Xinhua News Agency, citing China Southern sources.
Skywise is an enterprise data platform driving digital collaboration across the aerospace value chain. It accelerates digitalization in aviation by providing players across the sectors with the data and capabilities they need to make better decisions.
With the participation of Spring Airlines, there are 54 airlines globally applying the Skywise platform, with about 4,500 aircraft connected to it.
The big data platform will provide new insights at aircraft, fleet, company, and global levels while allowing the operator to enhance its operations through access to OEM expertise and global fleet context.