Chinese toy market still boasts big potential: Experts
Share - WeChat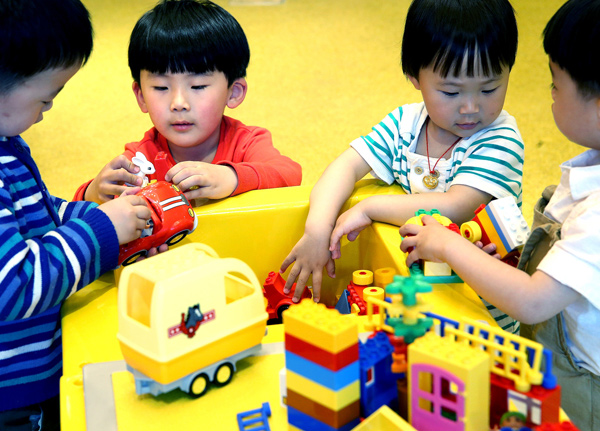 NEW YORK - China's multibillion US dollar toy market continues to have big growth potential thanks to the great number of kid population, expanding middle class, rising popularity of digital devices and other factors, according to industry experts.
Developing countries like India and China in Asia have much better potentials for the toy market, said Philippe Guinadeau, chief executive officer of market research agency Kidz Global on Sunday at a China-oriented meeting on the sidelines of New York Toy Fair 2019 running from Feb 16 to 19.
China posted about $11 billion of traditional toy sales in 2017 with games and puzzles, construction toys and plush toys as the top three categories, according to data presented by Anne McConnell, senior director of market research and data strategy of The Toy Association at the meeting.
As the second largest toy market in the world, China has 236 million kids ranging from zero to 14 years old, and 76 percent of the Chinese urban population is expected to become middle class by 2022 with higher disposable income and expense, McConnell said.
The value of Chinese education demand has increased given the big size of the child population and governmental regulation to improve preschool education, according to McConnell.
Chinese kids are estimated to have $58.25 billion of pocket money, six times that of US counterparts, according to Guinadeau.
Avenger toys have huge untapped potential with Ultraman seeing highest growth and Lego ranked as the most popular brand among boys, Guinadeau noted. Collections are popular across all age groups with cards and stickers, mini cars, figurines and dolls as the top choices of collections.
As many as 60 percent of Chinese children use mobile phones with 34 percent of kids owning a mobile phone and 22 percent of Chinese children owning a tabloid, Guinadeau said. Digital devices are mostly used for watching movies and cartoon channels, listening to music and doing schoolwork, with much higher usage in weekends.
Still, overseas players need to tackle challenges from local competitions, according to McConnell.
Statistics show that China exported $44.15 billion of toys in 2017, accounting for more than 70 percent of total toys for sales in the world.