'The Wandering Earth' sets IMAX record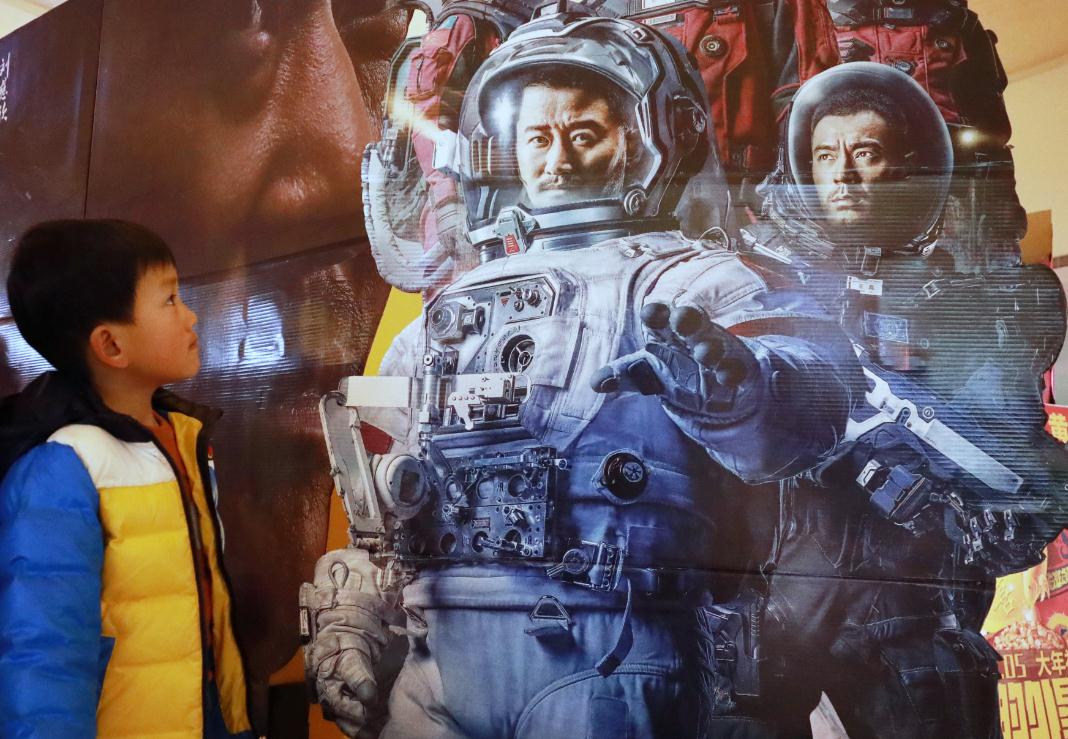 The Wandering Earth set a new box office record for IMAX theaters in China, raking in 300 million yuan ($44.36 million) as of last week, news outlet wallstreetcn reported on Monday.
Produced by Beijing Jingxi Culture & Tourism Company and China Film Group Corp, the sci-fi film beat US superhero movie Avengers: Infinity War, to be the No 1 best-seller in IMAX theaters in the country, with another 42 million yuan gained over the past three days in 599 IMAX theaters in China.
The Wandering Earth, released on Feb 5, is based on a short story with the same name by Liu Cixin, China's top science-fiction writer and the first Chinese winner of the Hugo Award for the genre in 2015.
The film tells a story of an epic project to move the Earth and its 3.5 billion residents to a remote star system in the near future because the Sun is dying and is about to swallow up the Earth.
Xinhua contributed to the story