Mining giant Vale denies previous knowledge of risk in ruptured dam
Share - WeChat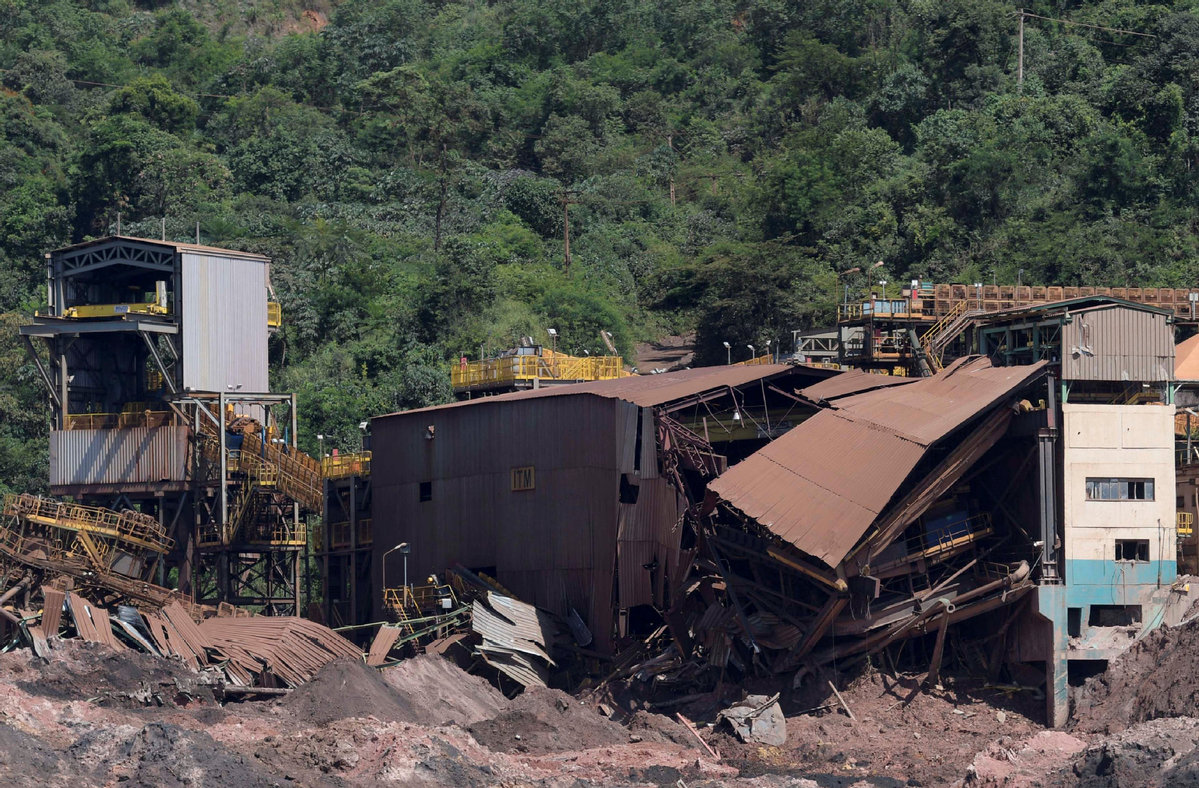 RIO DE JANEIRO - Mining giant Vale denied having previous knowledge of any collapse risk with its collapsed tailings dam in Brazil on Tuesday.
In a press conference held in Vale's headquarters in Rio, the company denied risk of collapse in the Brumadinho dam showed by some reports in 2017. According to Vale execs, the Brumadinho dam was stable then.
The dam, located in Brumadinho, Minas Gerais state, southeastern Brazil, collapsed on Jan 25, killing hundreds of people.
In the past few days, Brazilian media outlets ran stories stating that Vale knew that the dam was at risk and did nothing to prevent the rupture, which caused a wave of muddy iron ore mining waste to go down the valley, destroying residential neighborhoods and Vale buildings at the mining complex.
News website G1 ran a story stating that two reports, one from 2017 and another from 2018, affirmed the risk of collapse of the Brumadinho dam was twice higher than the maximum tolerable risk.
In addition, Rio-based daily O Dia stated that Vale used obsolete monitoring equipment in the dam, and that if more modern equipment could have been used to give a warning, more people could be survived.
So far, 165 bodies have been retrieved from the affected area and 155 people remain missing.