Five arrested after Brazilian dam collapses, killing 84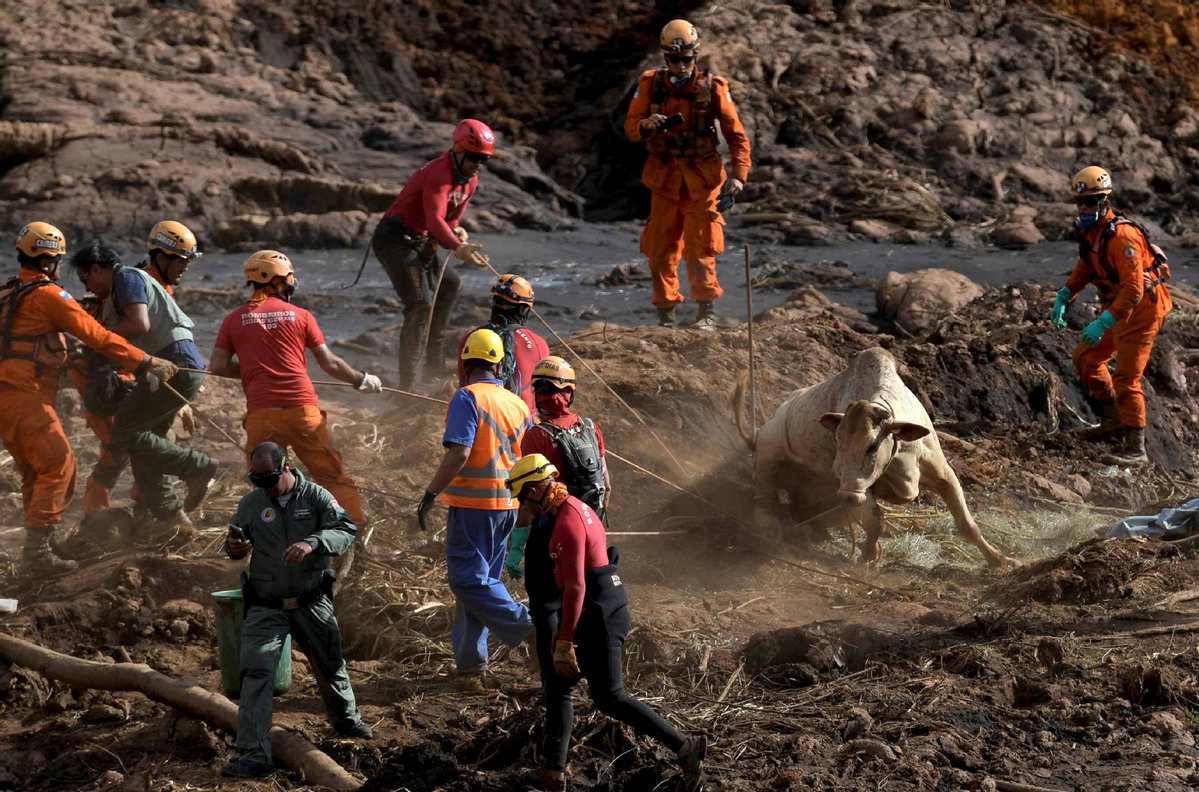 RIO DE JANEIRO - Brazilian authorities on Tuesday arrested five people in connection with the iron-ore waste dam collapse last week, which killed scores and causing an environmental catastrophe.
The death toll from last week's mining dam disaster in the Brazilian town of Brumadinho in the southeast state of Minas Gerais climbed to 84 on Tuesday, said local authorities.
Half of the fatal victims have been identified, said Col. Evandro Borges, the state's head of civil defense, adding that the toll was likely to keep rising as 276 people are still unaccounted for.
Police arrested three employees of mining giant Vale, which owns the mine in Brumadinho in the southeast state of Minas Gerais, and two subcontracted engineers.
The employees "were directly involved in the licensing of the dam that collapsed," and the engineers "had declared the dam was stable," state news agency Agencia Brasil said.
While arresting the suspects, who will be detained for a period of 30 days, police also gathered documents as evidence.
"It is hard to believe that a dam with this size -- run by one of the world's biggest mining firms -- can burst unexpectedly, without any sign of vulnerability," said Perla Saliba Brito, the federal judge that ordered the arrests.
The dam was reportedly equipped with sensors capable of detecting signs of structural weakening.