Death toll from Brazil dam collapse rises to 110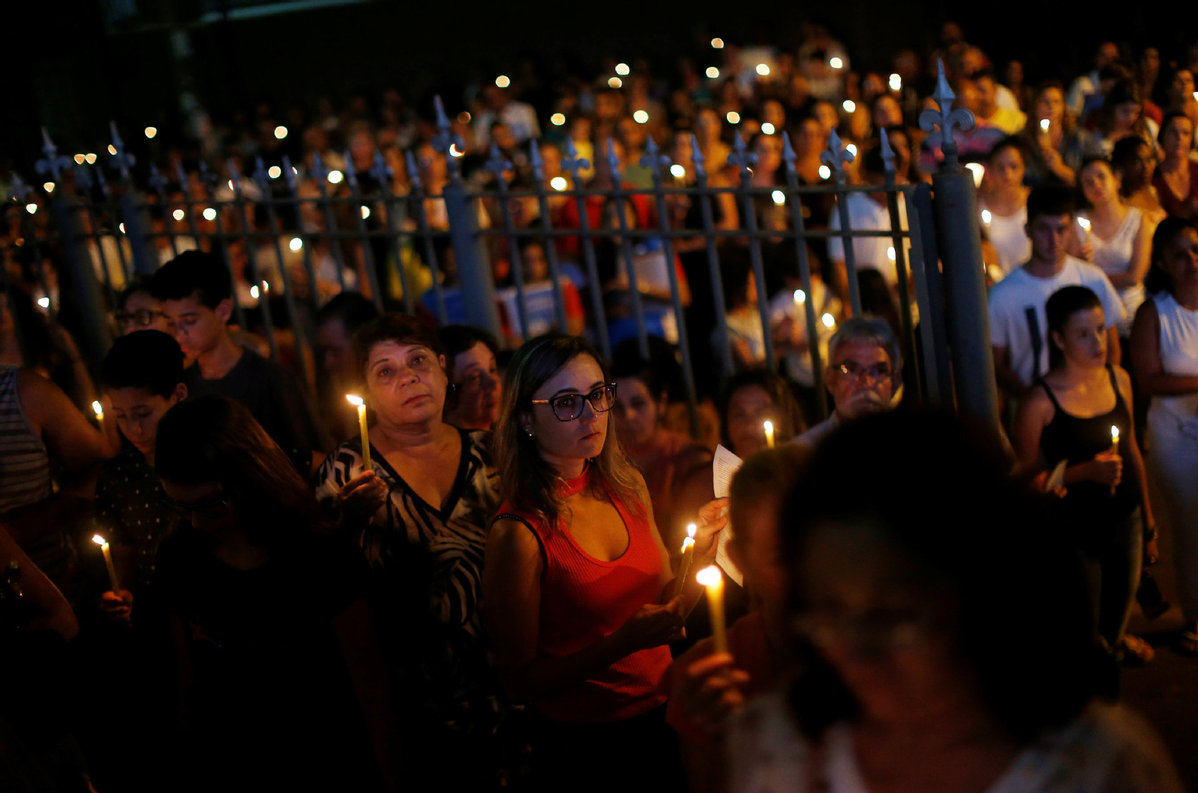 RIO DE JANEIRO - The death toll from the collapse of a tailings dam in Brazil's southeastern state of Minas Gerais has risen to 110, with 238 still missing, the state civil defense authorities said on Thursday.
Of the 110 killed, 71 have been identified, according to the civil defense.
Another 108 individuals have been evacuated from their homes due to the sludge and residue slide. The number is lower than the 175 reported on Wednesday.
"The number of evacuees is lower because some services were restored and some people returned to their homes," said Flavio Godinho, deputy coordinator of Civil Defense of the Minas Gerais, at a press conference.
Rescue efforts came to a halt Thursday afternoon due to fears of heavy rainfall in the region. However, the rainfall never materialized and rescue efforts resumed.
Authorities said that 192 people were rescued alive from the disaster area, while some 60 animals have also been rescued, including cats, dogs, horses and cattle, among others.
Brazilian President Jair Bolsonaro on Thursday thanked Israeli rescurers who arrived in Brazil on Sunday and left the site after four days working with local teams. They reportedly helped retrieve 15 bodies.
In the Sao Joaquim das Bicas community near the freight train tracks used to transport minerals extracted from the area in the state of Minas Gerais, a group of workers staged a protest against mining giant Vale, owner of the mining complex where the collapsed dam was located.
Around 100 protesters gathered to express their anger over the disaster and were dispersed before police arrived.
The catastrophe, considered one of the worst in Brazil's history, happened on Friday when the tailings dam owned by Vale collapsed and sent 13 million cubic meters of sludge and mud down the hill.
A nearby community, Vale's administrative center and its cafeteria where there were hundreds of people eating, were buried by the mudslide.
In addition, the muddy iron ore waste which escaped from the dam continues to flow slowly down the Paraopeba River. Vale installed some containment barriers in the river to block the material's advance, but the effectiveness of this measure remains to be seen.
Authorities recommend that the population keep a distance of 100 meters from the rive banks. The general concern is that if the waste reaches the Sao Francisco River, environmental and economic damage will be unmeasurable.
The Paraopeba River disembogues into the Sao Francisco River, the longest river that runs in entire Brazil, flowing through five states.