China's box office breaks single-day record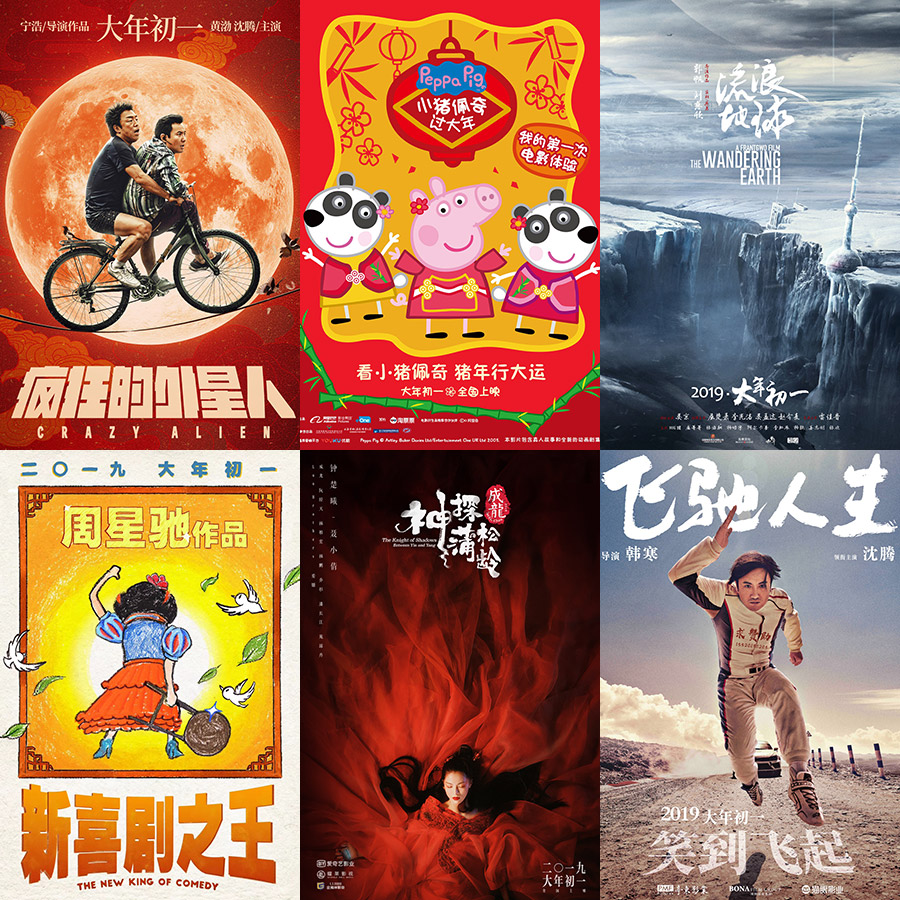 CHINA CONTENTS POPULAR
The season is usually dominated by domestic productions. This year is no exception.
Tuesday's top three were all comedies released that day. Ning Hao's Crazy Alien topped the list with more than 403 million yuan, followed by Han Han's Pegasus and Stephen Chow's The New King of Comedy.
China's first big-budget sci-fi The Wandering Earth and animation Boonie Bears: Blast Into The Past came in the fourth and fifth place respectively.
Three other new titles for this season are China-Britain co-produced animation Peppa Pig, crime thriller Integrity, and Jackie Chan-starred action drama The Knight of Shadows: Between Yin and Yang.
"Compared to previous years, the new releases this year are overall of higher quality and get better ratings," Fu Haifang, a manager of Zhejiang Starlights Cinema Chain, told China Film News.
"They demonstrate that China-made films have elevated to a new level," Fu said.
Domestic films have already gained a solid foothold in the Chinese market. More than 1,000 domestic films were produced last year. And among the 82 films grossing over 100 million yuan in 2018, more than half were domestic ones.
Rao said films like Crazy Alien and The Wandering Earth, with their good reviews and revenues, represent the standard for China's film industry.
"The Wandering Earth," adapted from a short story by Hugo Award winner Liu Cixin, especially sent ripples of excitement across China's sci-fi sector.
In the film mankind is threatened by a dying and swelling sun, and giant thrusters propel the planet out of the solar system on a 2,500-year journey in search of a new sun. It focuses on a Chinese astronaut and his emotionally estranged son, as they join a global mission to prevent Earth from crashing into Jupiter.
"Doubts on China's capabilities to make sci-fi blockbusters have shrouded the film industry for years," said Ji Shaoting, a Beijing-based sci-fi enthusiastic and founder of a startup for sci-fi writers. "'The Wandering Earth' will mark a new start..."