China's box office breaks single-day record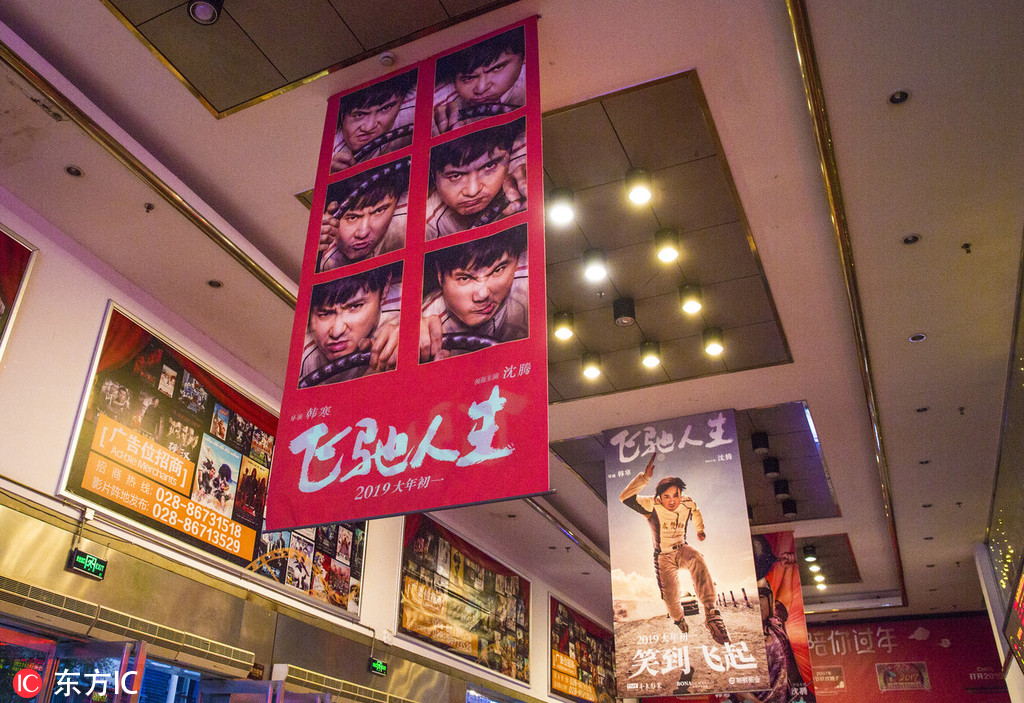 'SEA OF PEOPLE'
The government-run China Movie Data Information Network reported that though slightly lower than last year, there were still over 31 million people who went to cinemas on the Lunar New Year's Day this year.
Shanghai, Beijing, Guangzhou and Shenzhen -- the four mega-cities -- led the national box office tally.
The number of movie-goers in smaller cities, however, has been rapidly rising. And more retirees are spotted in cinemas too. The trends reflect Chinese spending power and the potential for the entertainment industry.
On Tuesday and Wednesday, long cinema queues were reported in both big cities and small towns.
People complained about the crowds and sold-outs screens on social media.
"I decided to take a raincheck, after being scared by the 'sea of people' at the cinema," one said.
"I almost got lost. All the five cinemas in town were full," another said.
Rao Shuguang, a senior official of China Film Association, told China Film News that he expected the Spring Festival box office to at least hit 8 billion yuan this year.
"The watershed is the third day of the new year," said Yu Chao, a cinema manger in Beijing. "After that day, people usually have done with visiting family and friends and may go traveling or to the cinema."
Yu said a good rating would then pull more viewers to certain films.