Homestays turn popular with tourists during Spring Festival
Share - WeChat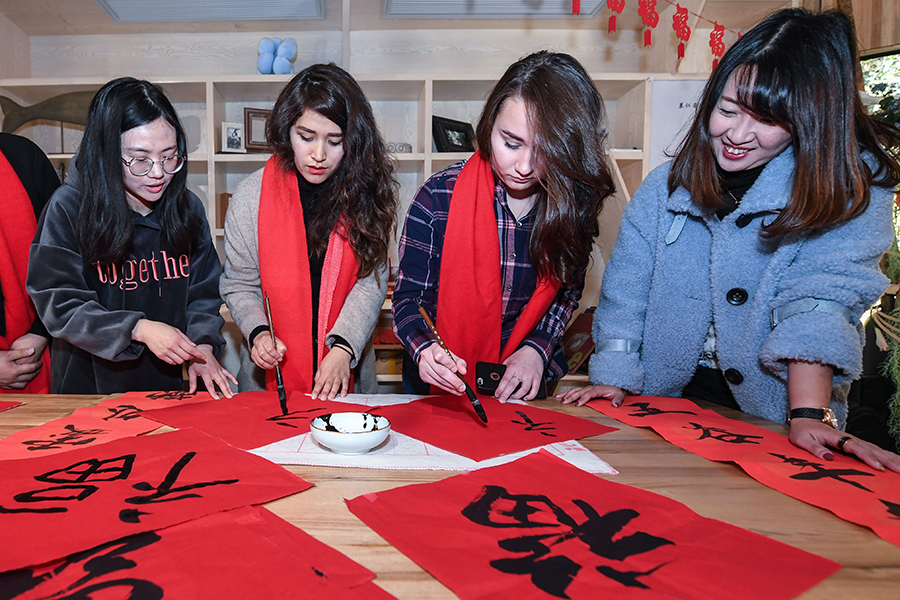 Online shared accommodation booking platforms are forecasting significant growth during the upcoming Spring Festival holiday, driven by the fast-growing middle and high-income group, and the increasing popularity of homestays as a novel form of accommodation.
United States-based Airbnb Inc estimated that Chinese mainland travelers will travel to 1,048 cities in 111 countries and regions during this year's festival, and that Asia-Pacific countries and regions will be the most popular overseas destinations.
Japan, Thailand, New Zealand, Australia, the US and South Korea are expected to continue to attract the most Chinese visitors, while niche tourist destinations such as Iceland have also joined the list of top travel spots.
Taipei, Bangkok, Osaka, Hong Kong and Queenstown are the most popular cities favored by mainland travelers on its platform, Airbnb said.
People born in the 1980s and 1990s have become the leading group of travelers, accounting for over 80 percent of shared-home reservations.
In the domestic market, the top destinations for Airbnb users during the Spring Festival holiday will be Guangzhou in Guangdong province, Beijing, Chongqing, Chengdu in Sichuan province, and Shanghai, according to the platform. The report forecast the peak season for inbound travel will fall between Feb 5 to 7, the first to three days of Lunar New Year.
Peng Tao, president of Airbnb China, said: "The combination of the sharing economy and tourism has provided a new accommodation option and travel experience for travelers, enriching the forms of tourism during the Spring Festival holiday."
By the end of the first quarter of 2019, Airbnb predicted there will have been over 500 million guest arrivals at Airbnb listings since the company was founded in 2008.
Chinese platform Tujia.com said bookings made on its site for this year's Spring Festival have increased fourfold compared with last year's. It added that Xiamen in Fujian province, Sanya in Hainan province, Beijing, Guangzhou and Chengdu were the favorite destinations.
Tourists' average travel time is 3.2 days, and Feb 4 to 8 will be the peak period, Tujia.com noted. Moreover, tourists spend a longer time in third and fourth-tier cities due to their lower cost compared with first and second-tier cities.
China's home-sharing market is surging as Chinese consumers have started to pursue high-quality travel and accommodation experiences, which has spurred the explosive growth of home-sharing service providers.
According to a report by the State Information Center, a State Council think tank, the market for home-sharing services is expanding rapidly in the country, with the sector's revenue expected to reach 50 billion yuan ($7.5 billion) by 2020.
In 2017, the country's home-sharing market totaled 14.5 billion yuan, up 70.6 percent year-on-year, the report said. It forecast that by 2020 the number of tenants is likely to exceed 100 million and the number of shared homes will exceed 6 million.
Lai Zhen, an analyst at market research firm iResearch, said the demand for short-term leisure tourism is on the rise, and such homestay services are now wide-ranging to satisfy the needs of various kinds of tourists.