Chinese brands lead domestic smartphone sales for 2018
Share - WeChat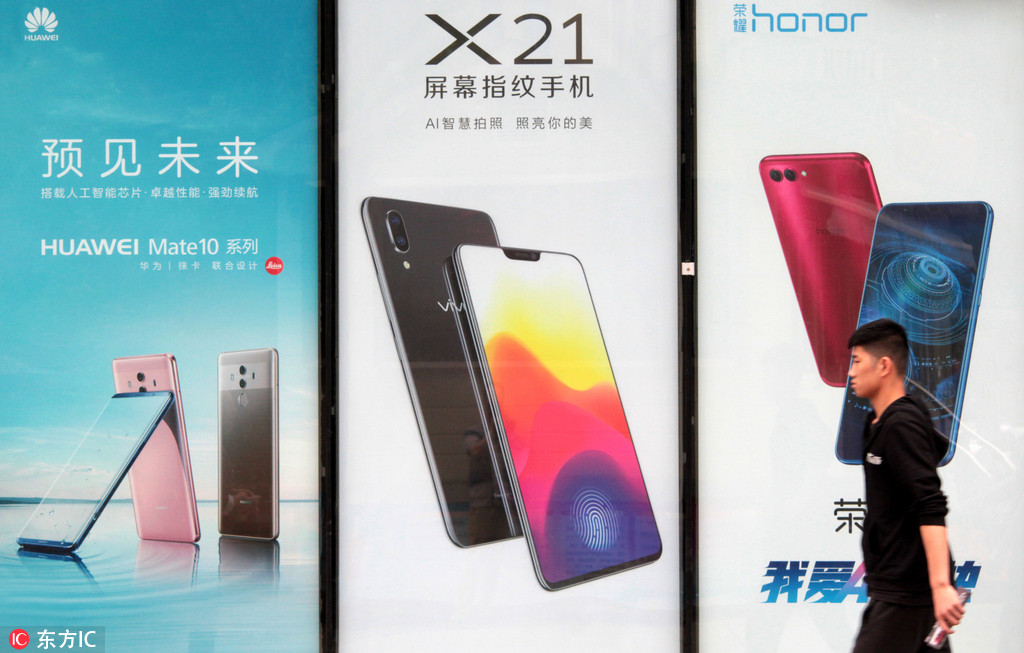 China's domestic mobile phone brands topped 2018 sales lists, while the country's market recorded an overall sluggish year, data from Sino Market Research has shown.
The data also showed that Honor, a smartphone brand owned by Huawei, overtook Apple's shipments to claim fourth spot with a 13 percent increase.
Oppo registered a total shipment of 76.37 million units, beating all other brands, although this was a 6 percent year-on-year drop for the company. Oppo was followed by Vivo, Huawei, Honor and Apple in terms of aggregate sales.
Over the past year, China's domestic mobile phone shipments reached 414 million units, dropping 15.6 percent year-on-year, said the China Academy of Information and Communications Technology, a government think tank, in a report earlier this month.
It further said that 4G mobile phones accounted for 94.5 percent of the shipments, with total sales of 391 million units, a 15.3 percent drop.
Bucking the trend were Huawei, Honor, Vivo and Xiaomi, which all saw shipment growth in 2018, while the figures for Apple, Meizu and Samsung all dropped – 5 percent, 46 percent and 32 percent, respectively, Sino Market Research reported.
The top-five mobile phone brands by sales value were Apple, Huawei, Oppo, Vivo and Honor, a separate list from the researching firm showed.