Xiaomi pins hopes on foldable phones to boost sales
Share - WeChat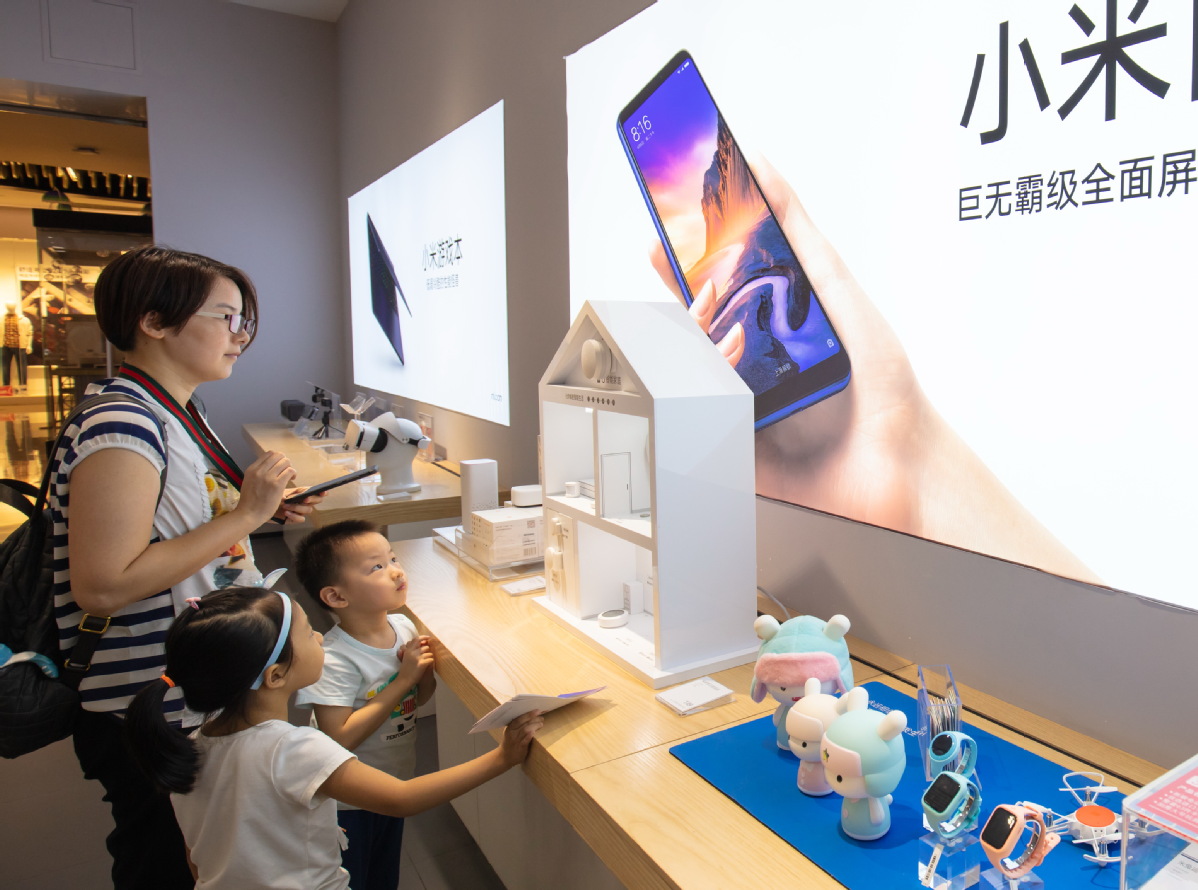 Xiaomi Corp confirmed on Wednesday that it is working on a foldable phone, making it the latest Chinese smartphone vendor to pin its hopes on foldable screens to revive a market mired in an innovation lull and a sales slump.
Lin Bin, president and co-founder of Xiaomi, posted a video on Chinese social networking platform Sina Weibo, showing him playing with a tablet-sized gadget which can be folded and used like a smartphone.
In the video, when the gadget was folded, the user interface also adjusted itself to match the middle part of the screen. "Xiaomi's dual-folding phone is coming," Lin said.
"After tackling a string of technical challenges including a flexible folding display, four-way folding hinge and flexible cover tech, we have made the first foldable phone, and that may also be the world's first dual-folding phone," he added.
The senior executive said that the gadget was just an engineering model, and did not disclose when it would be officially launched.
Xiaomi's move came after several foldable smartphones have been released. Royole Corp, a Chinese manufacturer of flexible displays and smart devices, unveiled a large-screen foldable device in November, which can be bent and rolled to function both as a smartphone and a tablet.
In the same month, Samsung Electronics Co Ltd also revealed its much-anticipated foldable phone, but the world's largest smartphone vendor won't ship it until the first half of 2019.
Koh Dong-jin, president of IT and Mobile Communications at Samsung Electronics, said the first batch to be delivered will have at least 1 million units.
Xiang Ligang, a telecom expert and CEO of industry website Cctime, said 2019 will be the first year of commercial foldable smartphones. The entire industry is looking forward to something exciting enough to fuel consumers' interests to upgrade their smartphones.
In the third quarter of 2018, worldwide smartphone shipments fell by 3 percent year-on-year to 386.9 million units, data from Counterpoint Technology Market Research showed. That is the sixth straight quarter of decline due to market saturation.
Chinese smartphone vendors Huawei Technologies Co Ltd and Oppo Electronics Corp will also reveal their foldable phones in the first half of this year.
"But it still needs to be seen whether foldable screens will grow into a mainstream trend. They are appealing to gaming and video enthusiasts, but it is not yet certain that consumers are willing to pay more to access the new feature," Xiang said.
"Also technological challenges still exist to improve the user experience of foldable smartphones," he added.