WEF explores impact of future technologies
Share - WeChat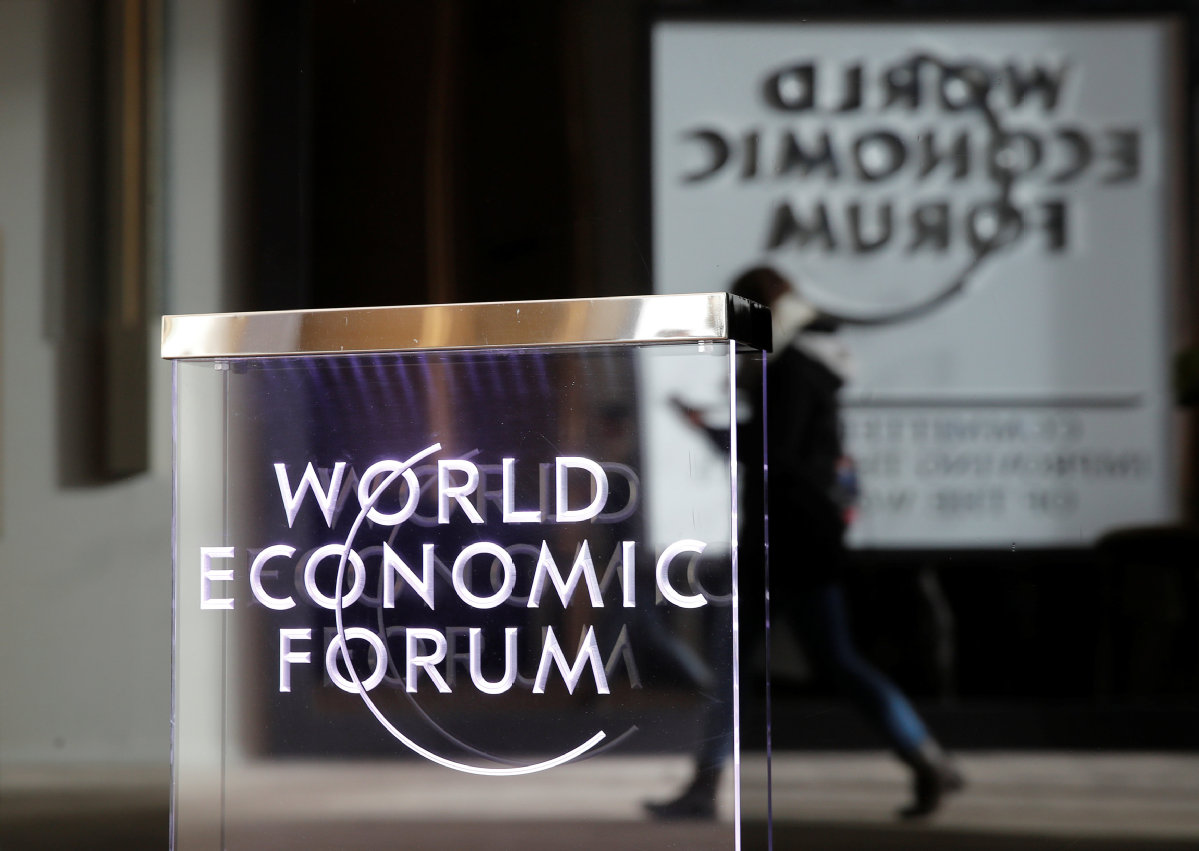 The 2019 annual meeting of the World Economic Forum sent a strong message that new technologies will be game changers amid Globalization 4.0 and the Fourth Industrial Revolution.
Many presentations during the forum, held from Jan 22 to 25 in Davos, Switzerland, focused on the impact of new technologies including artificial intelligence, and the impact on everything from jobs and society to wealth gaps.
"We want to be future-oriented, and not just absorbed by crisis management," WEF Founder and Executive Chairman Klaus Schwab said in his opening remarks on Tuesday after a video presentation showing the polarities of globalization, from megacities to refugee camps, and classrooms to outer space.
Ken Hu, vice-chairman and rotating chairman of Huawei Technologies, said that the fifth generation of mobile communications technology will be rolled out in 110 countries by 2025, bringing unprecedented benefits for consumers and business.
"I believe there will be more focus on benefits to business as well as social value," he said of Globalization 4.0, and cited the potential of technology to make lives better for people living with disabilities, provide better access to banking services, and help feed an expanding global population.
"The social value we can create should be part of key considerations by businesses," Hu said at a talk on Tuesday on the strategic outlook for the digital economy.
Artificial intelligence has been one of the most frequently heard phrases at the forum. On Wednesday, WEF launched the Artificial Intelligence Council, to be co-chaired by Sinovation Ventures CEO Lee Kai-Fu and Microsoft President Bradford Smith.
"Artificial Intelligence brings great benefits. But people are now facing new challenges, such as ethical issues with AI, personal data protection, and replacement of human jobs. The AI Council is committed to helping people solve these problems," Lee said.
IBM CEO Ginni Rometty warned on Thursday that the skills gap and job insecurity fears are real as automation continues apace. "When we talk of a skills crisis, I really do believe that 100 percent of jobs will change," she said.
But Rometty believes that the crisis is not impossible to overcome. She suggests developing a new education and career model: "new collar", not blue collar or white collar.
This means investing in skills development and responding in real time to the changing skills landscape. It also means breaking free from traditional models of recruiting those with four-year and advanced degrees.
"We as a company are passionate that if we don't fix this issue, right now, at the rate it's moving, you will have unrest," she said.
Rafael Lalive and Daniel Oesch, two professors at the University of Lausanne, said in a Credit Suisse Research Institute report distributed by the WEF on Friday that, "While technological change will not lead to the end of work, it will certainly displace people from occupations and sectors."
Some forecast a major change of social systems brought about by new technologies.
Hilary Cottam, a United Kingdom social entrepreneur, suggested a "social revolution" to accompany the Fourth Industrial Revolution that digital technology has ushered in. She said that the welfare systems that were set up in the last century no longer work.
"In every industrial revolution there has been a social revolution, because every industrial revolution has created huge inequalities. All the different sectors of society must come together to help design an architecture that allows us to make the transitions required," Cottam said on Friday.
While some blamed technologies for the growing wealth gap, Amitabh Kant, CEO of the National Institution for Transforming India, disagreed.
Citing the case in India, he said that technology can make a "radical difference" and should be used a lot more vigorously, with governments bringing digital solutions to bear in critical areas of nutrition, healthcare and education.
Kant credited technology for having helped lift 250 million Indians above the poverty line, and the roll-out of dozens of applications, such as mobile bank accounts across the vast country, thereby dramatically improving lives.
At the WEF annual meeting, many African nations showed a strong desire to embrace the Fourth Industrial Revolution and an increasingly digital future.
South African President Cyril Ramaphosa and Rwandan President Paul Kagame called on Thursday for the continent to take advantage of digital technologies to spur job creation and develop human capital.
They urged governments to encourage the young to embrace technology, and put information and communications technologies at the center of Africa's socio-economic development goals.
"Africa now has this great opportunity, having lost out on previous revolutions, to leapfrog ahead," Ramaphosa said.
On Wednesday, Kagame joined Alibaba Group founder Jack Ma in a conversation on digitizing emerging markets. Rwanda is seeking to increase its share of digital commerce revenues by joining the Alibaba-led trading platform, Electronic World Trade Platform, which aims to connect developing nations with Chinese buyers and sellers.
Having signed onto the platform in October, Kagame explained that the opportunity to sell on the system "brings in the otherwise marginalized, such as … the young people, the farmers. This has helped connect them with consumers."
He added that extending digital commerce through the trading platforms has "democratized the benefits" of global trade.
Ma said the trading platform is a means to level the playing field for young people and smaller enterprises to give them direct access to global markets.