WeChat Pay, BHV Marais launch initiative to better cater to Chinese visitors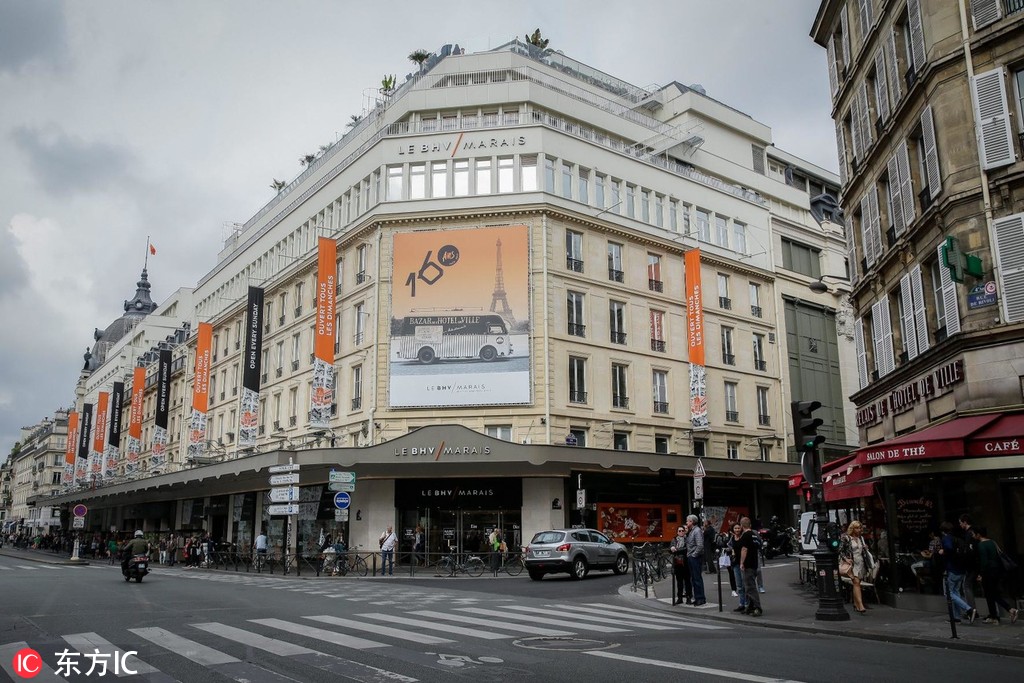 PARIS - China's WeChat Pay, in cooperation with the Galeries Lafayette Group's BHV Marais, launched a smart department store solution aimed at meeting Chinese tourists' needs, the Chinese company said in a statement late Tuesday.
"Following this cooperation, WeChat Pay is enhancing its effort in helping European businesses connect with Chinese tourists to realize WeChat's 'One For Billion' initiative (which) is its latest initiative of cross-border business," the statement said.
"Smart solutions with WeChat Pay at their core have been brought to millions of offline stores across over 30 industries in China, and are common throughout users' daily lives," said Freedom Li, president of WeChat Pay International Business.
"Many Chinese people have now long been accustomed to going out without their wallet. Together with our global partners, we hope to extend the convenient experience of WeChat Pay overseas, so that global businesses can share the dividends of China's growing outbound travel market," Li added.
Amandine de Souza, director of BHV Marais, called the cooperation "a unique event."
"For the past two years, BHV Marais has developed an increasing number of initiatives to better cater to its international clients, with a special attention on China. Following the recent implementation of WeChat Pay within our Parisian flagship, we are delighted to further our engagement," she said.
To mark the Chinese New Year in Paris, BHV Marais will offer visitors from the booming Asian country "more diverse and personalized products and services, while giving them access to its iconic shopping experience," via an innovative pop-up store with smart and sustainable solutions.
Currently, WeChat Pay's cross-border payment service has entered 49 countries and regions outside mainland China in line with local regulations and set up more than 100 WeChat Pay smart flagship stores.
In 2019, it targets to launch a comprehensive plan for the European market in order to help European merchants continuously improve their service capabilities for Chinese customers.
According to China's Ministry of Culture and Tourism data, 147 million Chinese tourists traveled abroad in 2017, spending a total of $220 billion.
About 2.3 million Chinese holidaymakers visited France in 2018, making it the second main tourism market of China, after the United States.