WeChat Pay launches new service with Paris department store
Share - WeChat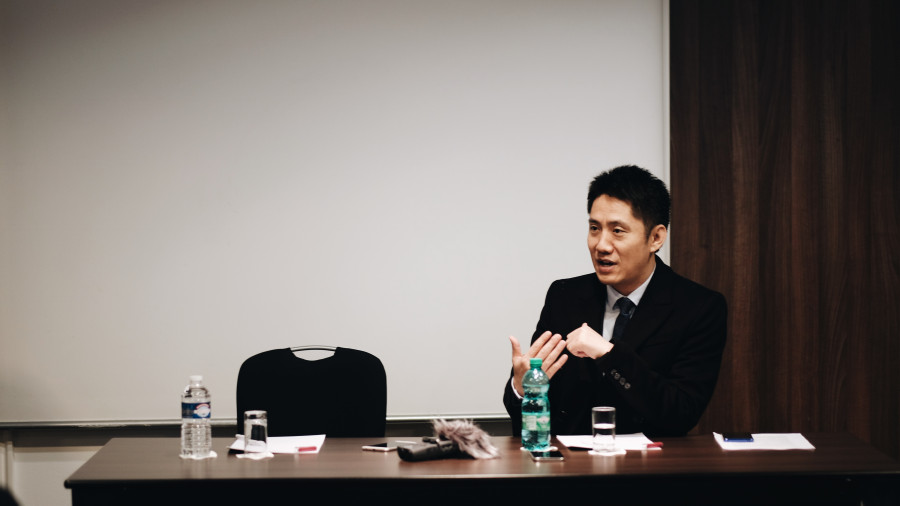 China's leading mobile payment supplier, Wechat Pay, has teamed with Paris-based department Le BHV Marais, to help European businesses connect with growing Chinese tourists.
WeChat Pay on Wednesday introduced a smart and sustainable solution -- including an innovative pop-up store celebrating the Chinese New Year -- which offers Chinese consumers at BHV Marais more diverse and personalized products and services, while giving them access to its iconic shopping experience.
WeChat, a Chinese multi-purpose messaging, social media and mobile payment app developed by Tencent, has more than 1 billion monthly active users around the world, while WeChat Pay has 800 million monthly active users, making it the most widely used social network and one of the most popular mobile payment platforms among Chinese people.
Integrating a wide range of WeChat capabilities including payment, Official Accounts, Mini Programs, and social media advertising, WeChat Pay provides merchants with an advanced mobile payment method and a platform which enables long-term communications and customized customer services for billions of Chinese consumers.
Speaking at the launch event, Li Peiku, president of WeChat Pay international business, said: "Smart solutions with WeChat Pay at their core have been brought to millions of offline stores across over 30 industries in China, and are common throughout users' daily lives.
"Many Chinese people have now long been accustomed to going out without their wallet," he said, "together with our global partners, we hope to extend the convenient experience of WeChat Pay overseas, so that global businesses can share the dividends of China's growing outbound travel market."
Commenting on the announcement, Amandine de Souza, BHV Marais director, said: "For the past two years, BHV Marais has developed an increasing number of initiatives to better cater to its international clients, with a special attention on China.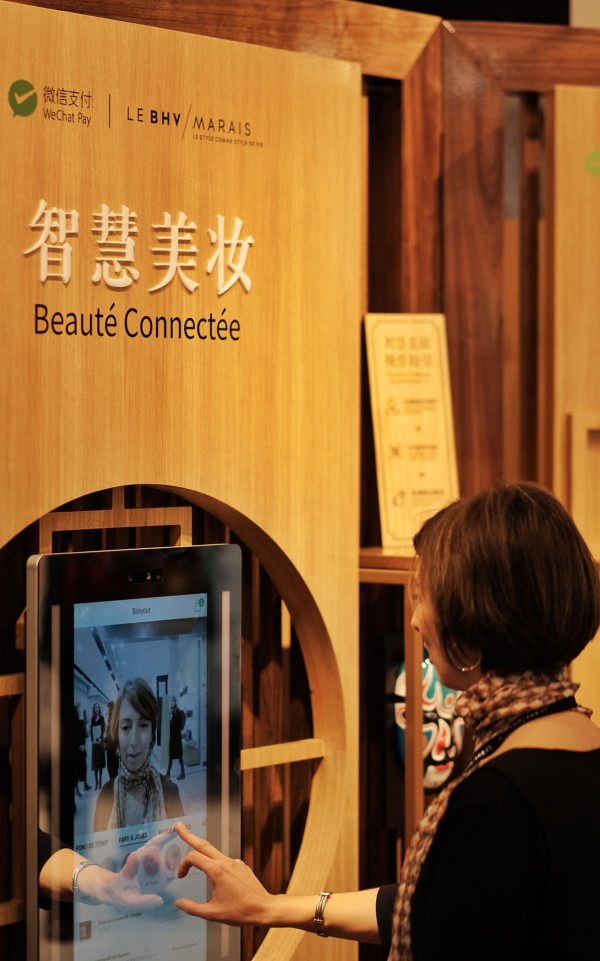 "Following the recent implementation of WeChat Pay within our Parisian flagship, we are delighted to further our engagement by organizing this unique event with them," she added.
The new pop-up store with the artificial intelligence technology at the cosmetic section is well received among the local customers.
Alexandra Lecoq, a Parisian who is also a regular customer at BHV, said this technology has brought a new experience in makeup shopping.
"You can see the colors right away for lipsticks, rouge and eyelashes," she said. "I don't usually like to try makeups in the boutiques because everyone tries it, but for this I can look this according to my face, to see what colors are good and suitable, which is quite interesting."
Lecoq explained she is not used to that kind of technology and innovation, but it is very easy and quick - a very good way for the brand to promote itself with that kind of pop-up.
With the influx of increasing numbers of Chinese visitors, China is expected to become France's second-largest source of tourists after the United States, with an estimated number of Chinese tourists visiting France reaching 2.3 million in 2018.
There were more than 147 million Chinese tourists traveling abroad in 2017, with a total spending of $220 billion, according to statistics from China's Ministry of Culture and Tourism.
However, differences in language and consumption habits often affect the overall travel experience of Chinese tourists. For merchants, payment limitations and failure to accurately communicate attractive marketing information can potentially put off customers, and greatly reduces the efficiency of overall operations.
Wang Qing, a professor of marketing and innovation at Britain's Warwick Business School, said WeChat Pay's recent move would support European retailers seeking to attract Chinese consumers, as nearly 7.4 million Chinese tourists visit Europe each year.
"WeChat Pay would enable retailers to offer Chinese tourists a better shopping experience, as Chinese consumers are more advanced in using mobile payment than people in Europe," said Wang, who believes that WeChat will remain a solution primarily targeted at Chinese consumers, with its main challenge being attracting users who are non-Chinese.
Contact the writer at Wangmingjie@mail.chinadailyuk.com