Insurance a growing trend among middle-income group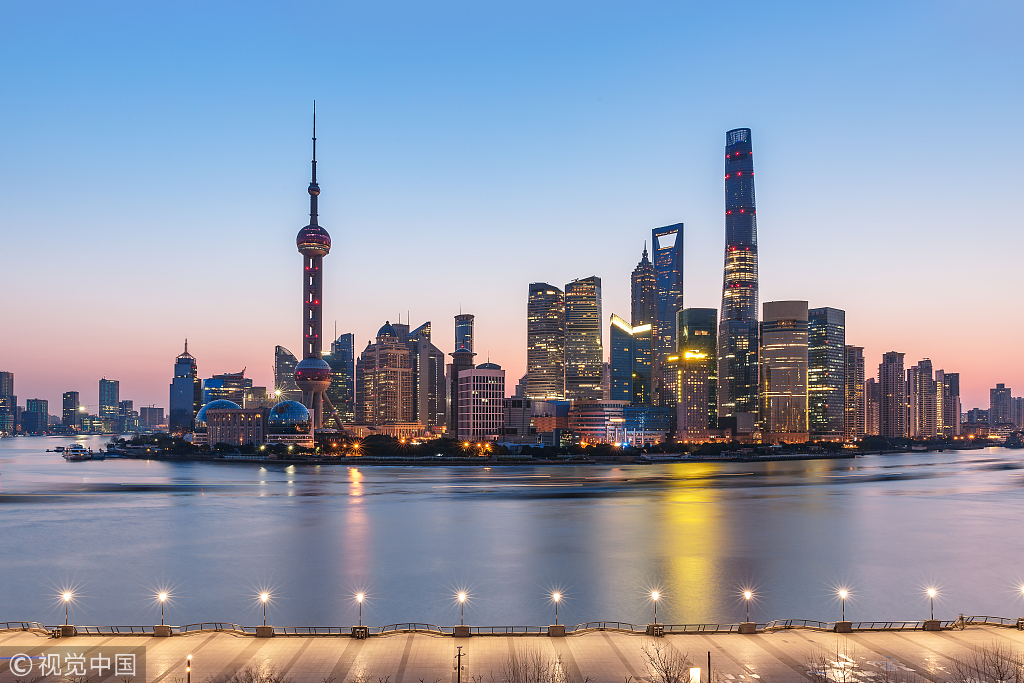 Wealthy consumers in the Yangtze River Delta region are setting aside more cash for their insurance plans, as China's leading internet players are becoming increasingly involved in online insurance, according to Beijing-based 21 JD Big Data Institute.
According to the institute's survey, the insurance sector registered the most rapid growth last year among all the monitored service categories in Shanghai, Nanjing in Jiangsu province, and Hefei in Anhui province.
The widening variety of products and services available on a range of e-commerce platforms has acted as a catalyst for the evolution of consumer habits in the region, explained analysts from the institute.
The annual travel insurance report released by Ctrip, China's largest online travel agency by revenue, supported this view.
People in the Yangtze River Delta region were the most willing to buy insurance products while traveling. Among the top 10 cities with the highest risk awareness, four of them are from the Yangtze River Delta region, including Ningbo in Zhejiang province, Shanghai, Hefei in Anhui province and Wuxi in Jiangsu province.
The Manulife Investor Sentiment Index, released in mid-June, showed that middle-income Chinese families are attaching greater importance to their family investment portfolio.
Insurance products represented about 11 percent of each family's total investment in 2018, up 1 percentage point from a year earlier. About 46 percent of middle-income consumers invested in life insurance and medical insurance products, up 8 percentage points from 2017.
Chen Yunhong, general manager of Shanghai-based Benyi Capital, said that the ongoing consumption upgrade in China will be the long-term driver for the country's insurance companies.
"The middle-income group is the major buyers of insurance products. As this group of consumers expands in China, insurance will become a necessity instead of an option," he noted.
There are about 200 million middle and high-income consumers in China at present, Chen explained, and that number will exceed 500 million by 2022, indicating there is huge room for development in the industry.
At the same time, the increasing involvement of internet giants has also made insurance services more accessible.
In April, e-commerce ecosystem JD invested 537 million yuan ($79 million) in insurer Allianz China to become the latter's second-largest shareholder. Seven months later, the company's name officially changed to JD Allianz.
JD first tapped into the insurance sector in 2013, and has so far engaged in strategic cooperation with industry leaders such as China Pacific Insurance and Ping An Insurance.
On JD's e-commerce platform, property insurance and life insurance products are readily available on its financial service channel.
Two other industry giants, Alibaba and Tencent, established Zhong An Insurance in 2013. It was the first company in China to obtain an online insurance license.
In September 2017, Zhong An successfully listed on the Hong Kong Stock Exchange, and was the first company of its kind to go public.
Total insurance premiums collected by online insurance providers in China will amount to 430.2 billion yuan in 2019, according to calculations from Shenzhen, Guangdong province-based market research firm CIConsulting. The compound average growth rate for the online insurance sector will come to around 21.9 percent between 2017 and 2022, it predicted.
"Internet companies have made substantial progress in terms of sales and product development. They have won a large number of users in a very short time period, posing some challenges to the traditional industry players," said Kelvin Chu, analyst for Asian Insurance and Diversified Financials at UBS Securities.