Dream comes true: Twins go to Buckingham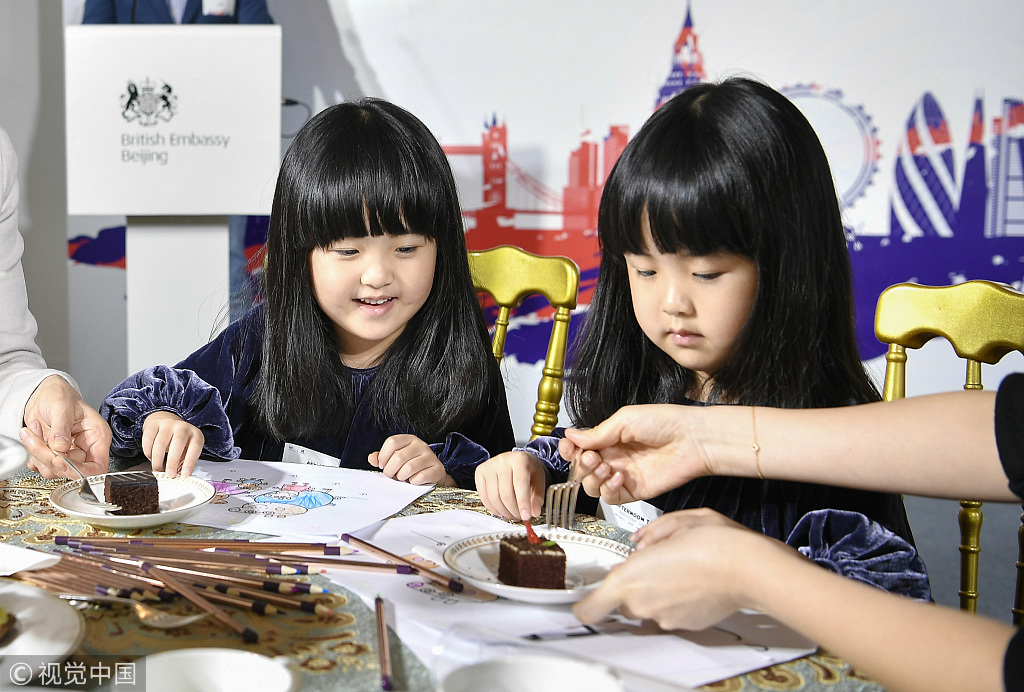 The company has partnered with Alibaba Pictures on a feature film. Peppa Celebrates Chinese New Year will come out in cinemas on Feb 5.
"There is a huge fan base for Peppa Pig in China," said Olivier Dumont, president of family and brands at Entertainment One. "We've worked closely with Alibaba Pictures to create content and cinema-themed merchandise with special cultural significance that will resonate with Chinese audiences. We look forward to delighting Chinese families with an unforgettable cinema experience when the film opens."
A teaser for the film released this month struck a chord with the Chinese public, gaining more than 1.5 billion views online.
The promo focuses on an elderly man in rural China who assembles a Peppa Pig toy out of scrap metal as a Spring Festival gift for his grandson.