Dream comes true: Twins go to Buckingham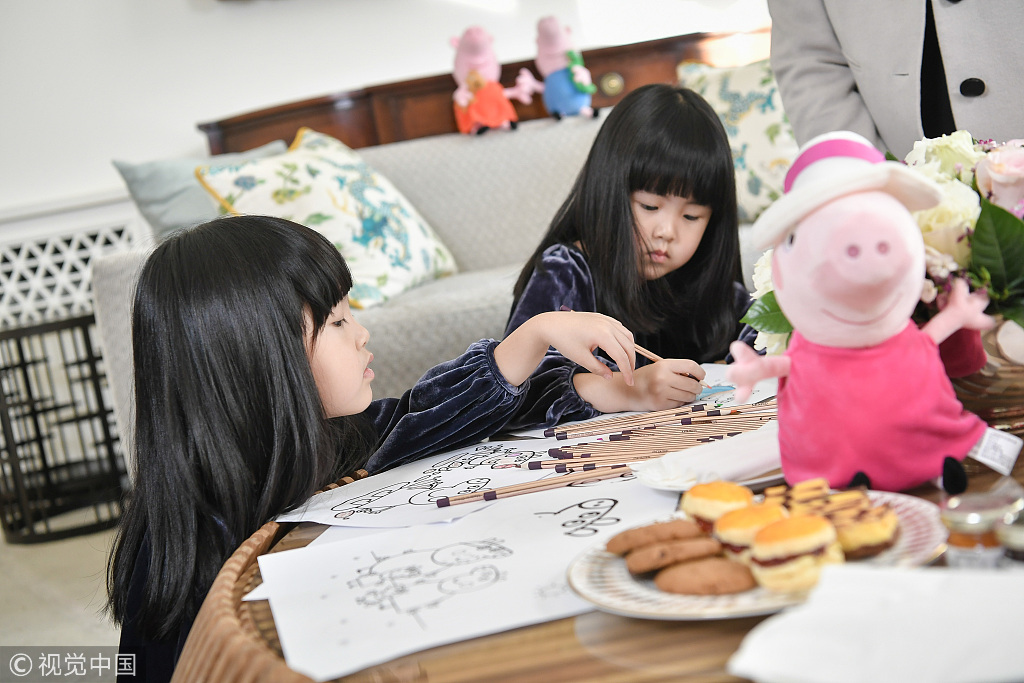 The twins accepted the ambassador's invitation and joined her for a traditional afternoon tea on Monday, when they ate cake and drew pictures of their favorite characters from Peppa Pig.
The ambassador, along with the UK tourism authority VisitBritain and Chinese streaming service Youku, has organized for the girls and their parents to tour the UK.
"I was really touched by Mi Ai and Mi Ni's video," Woodward said. "Children's dreams are precious and I'm delighted to work with Youku and Peppa Pig to make theirs come true."
The girls are scheduled to tour the studios where Peppa Pig is made, take a trip to family theme park Peppa Pig World in Hampshire, and visit Buckingham Palace. The Queen has not yet confirmed if she will be there to welcome the girls.