Demand for luxury drives BMW market performance and prospects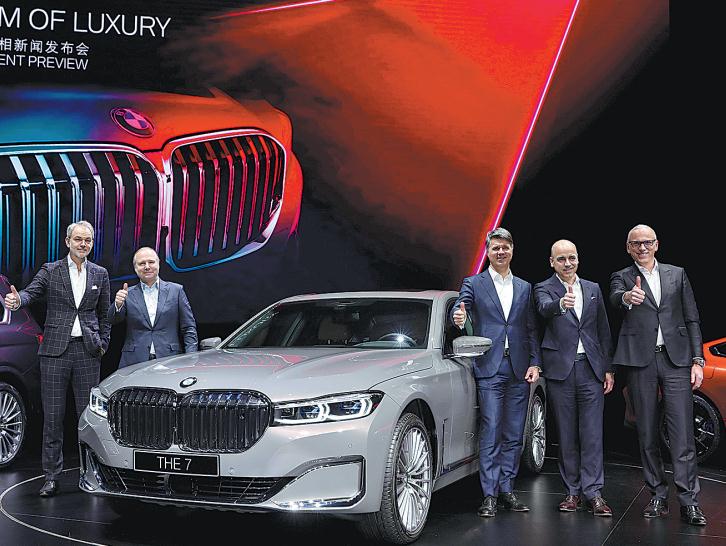 BMW AG expects solid growth in China this year, driven by its biggest product plan after a successful 2018, according to a top executive.
Harald Krueger, the German carmaker's chairman, said last Wednesday that BMW's sales in China, its largest market since 2013, will see "high single-digit growth" this year.
Last year, its deliveries in the country grew 7.7 percent year-on-year to total more than 640,000 vehicles, although the overall market slipped for the first time since 1990.
"Despite fierce competition, we are confident we will see another year of solid growth in China," said Krueger.
"We are in the middle of the largest product offensive in our history. We have the youngest product portfolio, including the newly refreshed lineup of the BMW X family," he said.
The carmaker is planning to introduce 21 BMW models into the Chinese market this year. If coupled with new models from other brands in the group, the total of new launches could reach 25.
Among them is the new 7 Series, which made its global premiere in Shanghai last week. The model, joined by the 8 Series coupe and the X7, constitutes BMW's new luxury lineup.
"Luxury is very much at home in China. That's why we decided the 7 Series' world premiere takes place here, in Shanghai," said Krueger.
Statistics show that 44 percent of the model's global sales last year were in China.
Jochen Goller, president and CEO of BMW Group Region China, said studies show that the segment is forecasted to grow by as much as 25 percent over the next 10 years.
"The brand-new, luxurious cars showcase our ambition and commitment to China. All models are more luxurious, more intelligent and even more customized to this unique market," said Goller.
Besides its massive product plans, BMW is to forge ahead with its "two plus four" strategy formed in China last year, which means two Chinese joint ventures and four major areas of innovation known as ACES, standing for "autonomous, connected, electrified and services/shared".
"These four areas are at the center of our strategy for future success," said Krueger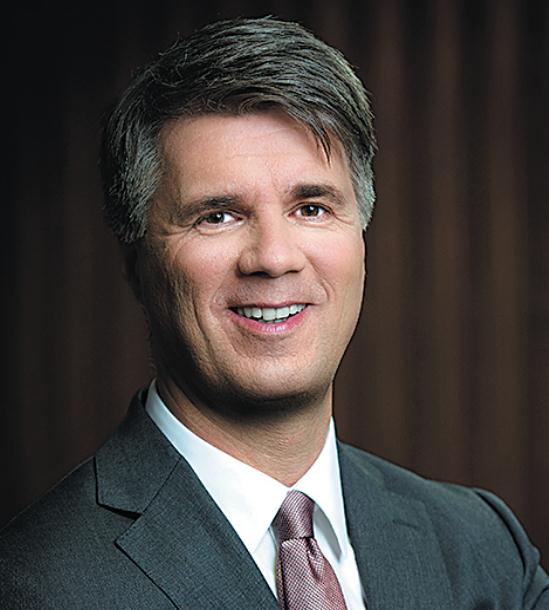 China is now home to BMW's largest research and development facilities outside of Germany. He said, with them the company will tap even more into the huge potential of the market and develop technologies and products for global customers.
"China is quickly becoming an important development and production base for BMW's new energy vehicles," said Krueger.
Kruger said that from 2020 the electric BMW iX3 SUV will roll of the production line at its joint venture BMW Brilliance and will be sold globally, with more models to join later.
Another joint venture, Spotlight Automotive, will produce electric MINI models in the country.
BMW is the country's most popular premium new energy vehicle brand. The company offers six electrified models and it sold more than 23,000 electric and plug-in hybrid vehicles in 2018. It is also the only premium manufacturer that has its own new energy car sales network, with over 330 dealerships in more than 130 cities across China. BMW also offers more than 80,000 charging pillars in more than 150 cities.
BMW has started to offer ride-hailing services in China, with a fleet of 200 BMW 5 Series, half of which are plug-in hybrids. The service will complement the company's ReachNow car-sharing operation, run in partnership with the local mobility company EVCard and using a fleet of 100 BMW i3s.
It reached a deal with Alibaba in terms of connectivity earlier this month. BMW will be the first premium carmaker to integrate the intelligent voice assistant, Tmall Genie, into its cars, with the service becoming available later this year.
In terms of autonomous driving in China, BMW has completed tens of thousands of kilometers in road tests and hundreds of thousands of kilometers in simulations. The company said it will take a seat on the board of the Baidu Apollo autonomous driving initiative.
Krueger said BMW has a competitive edge in terms of driving assist functions and autonomous driving, and Chinese customers' expectations will encourage the company to make more investments and lead in the field.
Gong Zhengzheng contributed to the story.