Jack Ma video-bombs educational live-stream
Share - WeChat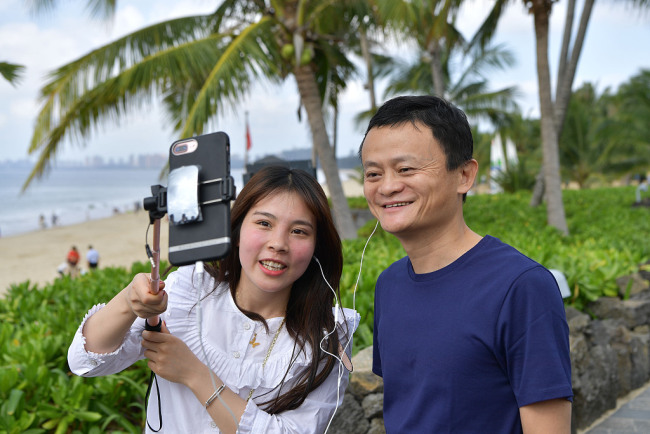 While many high-level business executives may seem out-of-touch to most people, Alibaba founder Jack Ma took time out from his schedule to surprise a group of young students in rural Hubei by video-bombing their teacher.
Cai Mingjing was in Sanya on Monday, Jan 14, 2019, to receive a Jack Ma Rural Teacher Initiative award.
Following the award ceremony, the young woman - who teaches at a primary school in the rural city of Shiyan in Hubei - decided to fulfill an earlier promise to her students by showing them the ocean off the coast of Sanya in southern Hainan.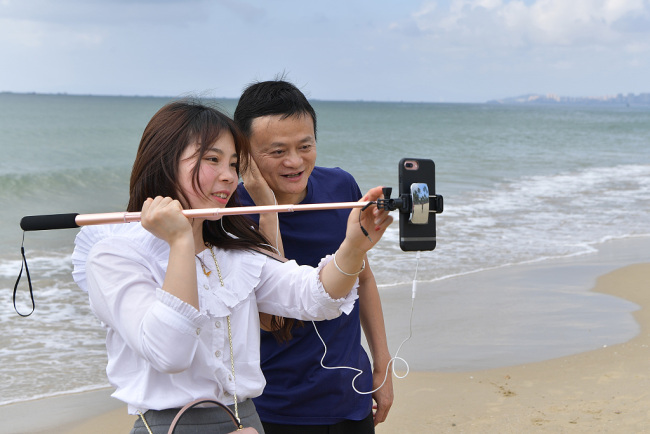 While live-streaming the tropical environment, which many of her younger students may never end up seeing, the entire class - and their teacher - got a surprise they're unlikely to forget: an impromptu audience with China's richest man.
Jack Ma, a former educator himself, decided to insert himself into Cai Mingjing's live-chat as he was walking by, offering encouragement to the students and wishing them a happy Spring Festival.
"I never thought Jack Ma would just appear and start talking with the kids," said Cai Mingjing.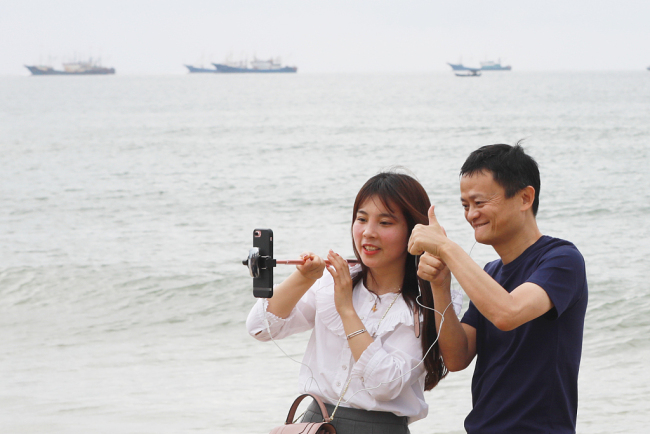 54-year old Jack Ma intends to retire completely from Alibaba on his 55th birthday this coming September 10th to devote his time and some of his $40 billion fortune toward philanthropy, with a focus on education.