Business advisory council set up in Hainan
Share - WeChat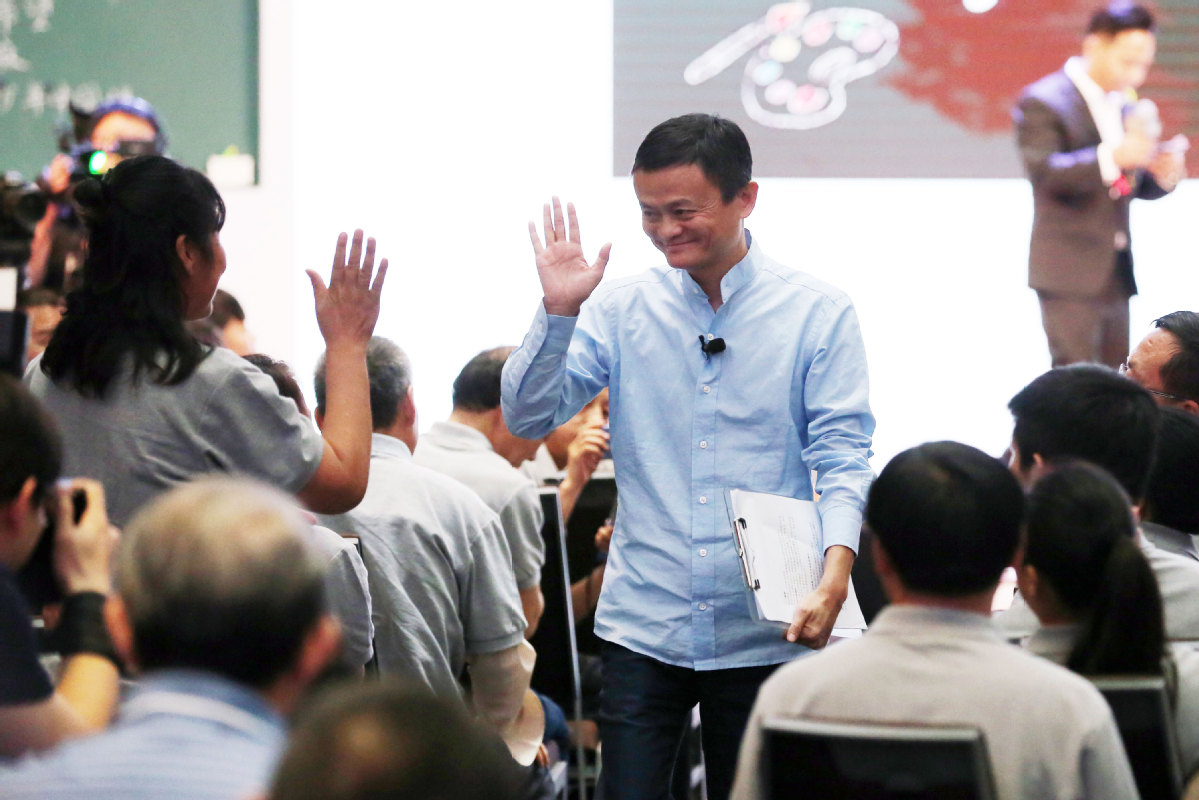 Panel of top entrepreneurs, economists to boost opening-up, FTZ development
A Business Leaders' Advisory Council for the Hainan Provincial People's Government was inaugurated in Sanya over the weekend with the aim of soliciting advice and suggestions that will further advance the opening-up of the tropical island and the development of the China (Hainan) Pilot Free Trade Zone established by the central government in April.
Seated on the first advisory council are five well-known Chinese entrepreneurs and economists: Jack Ma, founder and chairman of Alibaba, Pony Ma, chairman and CEO of Tencent, Ning Gaoning, chairman of Sinochem, Zhou Qiren, a professor and economist at Peking University's National School of Development, and Liang Jianzhang, co-founder and chairman of online travel agency Ctrip.
Jack Ma was elected council chairman and Pony Ma vice-chairman at the meeting on Saturday.
Shen Xiaoming, governor of Hainan, said the business leaders will focus on the strategic positioning of the Hainan FTZ, the largest of its kind worldwide. They will offer advice and suggestions to help the province achieve major national strategic objectives, and fulfill its main responsibilities, set by the central government, to comprehensively deepen Hainan's reform and opening-up and build the pilot free trade zone and free trade port with Chinese characteristics.
The advisory council will grow and include more Chinese and foreign entrepreneurs, said Ni Qiang, secretary-general of the provincial government. They will meet in Hainan every December to provide advice and suggestions to help make the government decisionmaking more forward looking and scientific.
At the first advisory council meeting, whose theme was how to best situate the Hainan FTZ within the global resource allocation pattern, Jack Ma suggested the province build a digital free trade port, explore new trade rules in the digital economy era, and make trade simple, convenient, modern and universal.
He called for more attention given to cultivating small and mediumsized enterprises into big companies, promoting vocational education and attracting more young people to start innovative businesses, and set off a real "gold rush".
Pony Ma suggested closer regional integration with the Guangdong-Hong Kong-Macao Greater Bay Area and industrial synergy to highlight smart tourism. Ning encouraged Hainan to introduce strategic measures that can lead the nation's reform and opening-up drive and build a legal system that is in line with international practice.
Zhou suggested Hainan levy zero tariffs islandwide and make good use of its advantages in medical services and seed breeding to tap markets in North Asia and Southeast Asia.
Xia Feng, a researcher at the China Institute for Reform and Development in Haikou, said the advisory council will be an effective and timely mechanism for promoting the development of e-commerce and digital economy in Hainan, crucial in the initial stage of free trade zone (port) development.
The entrepreneurs will also set an example in helping to bring in talented management professionals, who are in short supply in Hainan, he added. And their suggestions and experience in helping to upgrade the business environment will help Hainan catch up with advanced cities like Shanghai and Shenzhen and become a national leader.
The advisory council is also expected to help explore institutional innovation, open opportunities of cooperation between Hainan and top domestic and overseas business players and help cultivate the province's global image, said Ni.