China Reform and Friendship Medal winner from UK honored for his contributions
Share - WeChat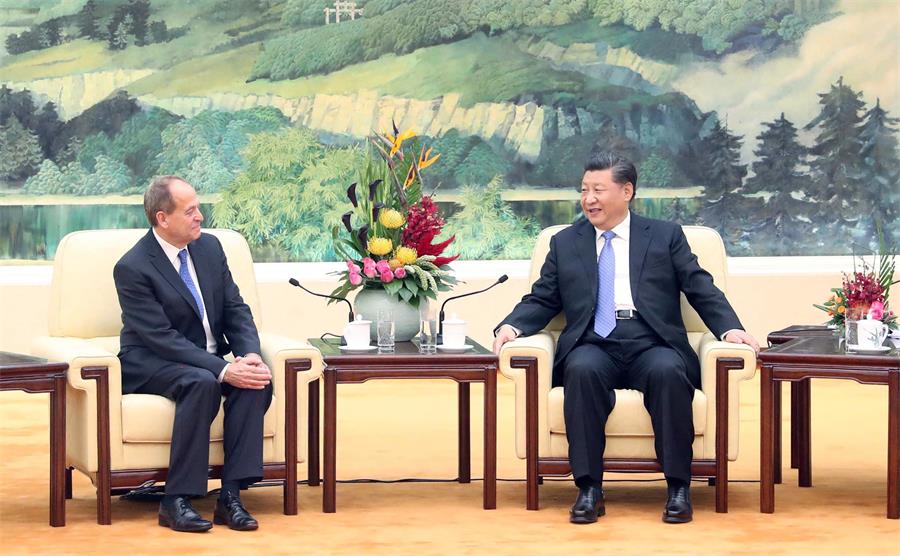 Stephen Perry, chairman of Britain's The 48 Group Club, praised President Xi Jinping as a philosopher whose philosophy of "shared future" will become more significant to the world.
"China is already enormously influential in the world, but I think there's much, much more to come," said Perry at an award-giving ceremony at Chinese embassy in London on Monday.
Perry, the only China Reform and Friendship Medal recipient from the United Kingdom, and the 48 Group Club have played an important role in fostering ties between China and the UK.
In the year of the 40th anniversary of China's reform and opening-up, China Reform and Friendship Medals were awarded to 10 life-time contributors who have been committed to facilitating ties between China and the Western world.
Perry called the medal awarding ceremony in Beijing in December as the most "breathtaking moment in life".
"I was standing there between President Xi and Premier Li. I'm thinking to myself, these are two of the most powerful men in the world honoring me. I will tell my children and grandchildren about that moment for the rest of my life."
Perry said that he admires President Xi as a great philosopher, who has grown great ideas not only from his own practical experience, but also through the many opportunities he had seen from the challenges that face the Chinese people.
Liu Xiaoming, China's ambassador to the UK, awarded a medal to Perry in London, saying that it represents the sincere thanks of the Chinese people to three generations of the Perry family for their support of china's reform and opening up.