New breed bolstering China's challenge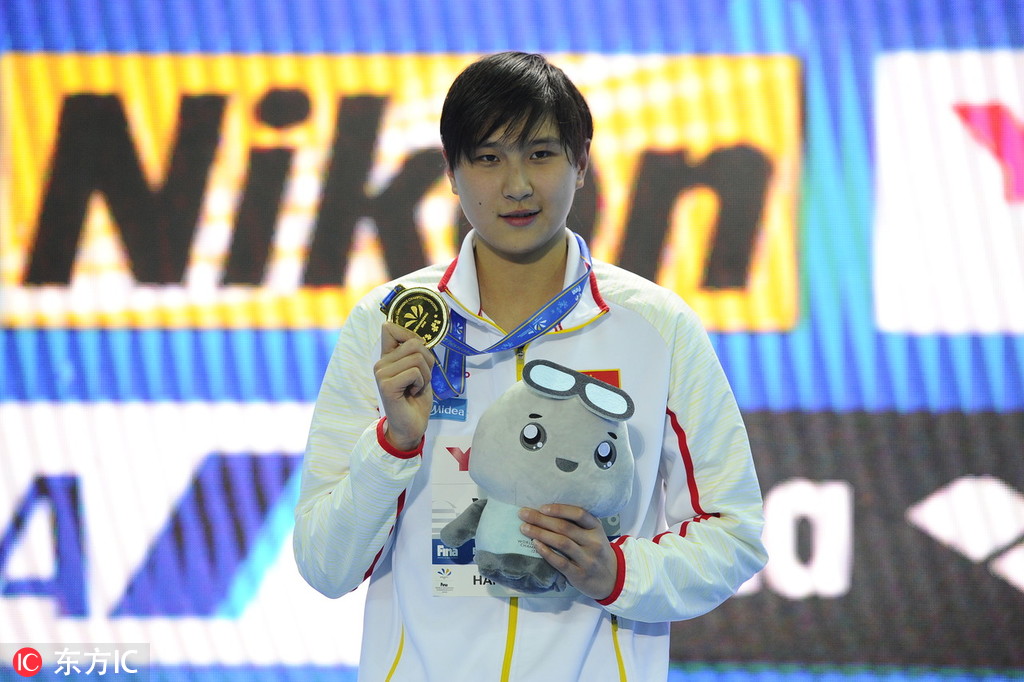 Katie Ledecky still dominates the world of distance freestyle swimming, but soon the American may not have it all her own way thanks to the inexorable rise of Chinese teenage sensation Wang Jianjiahe.
The 16-year-old Wang had a phenomenal season in 2018. She powered to 800m gold at the short-course world championships last month in Hangzhou, beating Italian Simona Quadarella and Leah Smith of the United States by four seconds. She then played a crucial anchor role in the host's 4x200 free relay victory over traditional powerhouse the United States.
Wang also enjoyed a golden sweep of 400-1500 freestyle titles, as well as a 4X200 relay triumph, at the Asian Games in Indonesia, setting four new Asiad records in the process.
The highlight of her season came in October at the Budapest leg of the World Cup series where Wang clocked 3:53.97 in the 400 free to shatter Spanish veteran Mireia Belmonte's 2013 short-course world record by 0.55 seconds. Australian teenager Ariarne Titmus later refreshed Wang's record by 0.05 sec in Hangzhou.
But as expectations grow that Wang could eventually take Ledecky's mantle, the girl from Anshan, Liaoning province is keeping her feet on the ground.
"Ledecky is still and will be the best distance freestyler for a long time in the world," said Wang, who website Swim-Swam named its 2018 Female Breakout Swimmer of the Year.
"I won't think too much about anybody else but will just concentrate on making each of my training sessions better each day."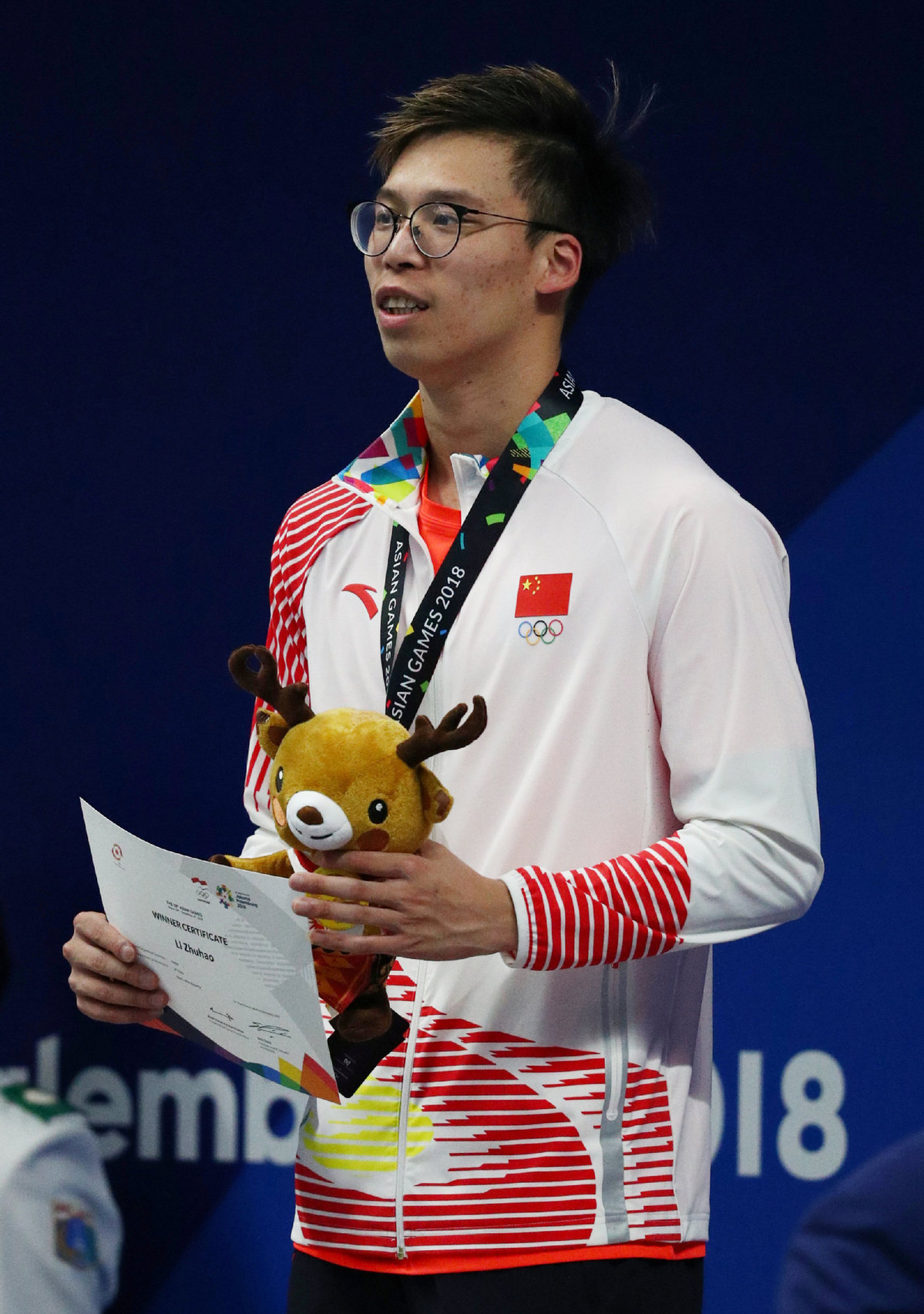 On the men's side, butterfly swimmer Li Zhuhao also had a strong year and is poised to join Olympic champion Sun Yang in spearheading China's challenge to the world.
Li, who turns 20 on Wednesday, claimed bronze in the 200 fly at the short-course worlds in Hangzhou in a personal best of 1:50.39 behind Japanese Daiya Seto's world record-breaking pace of 1:48.24 and second-place Chad le Clos of South Africa. Li also finished third in the 100 with an Asian record of 49.25.
Li initially shot to prominence at the 2016 Rio Olympics, where the then 17-year-old finished fifth in the 100 final, just 0.12 sec behind American great Michael Phelps, Hungarian Laszlo Cseh and Le Clos who tied for second.
Le Clos expects Li to continue his upward curve.
"Seeing Li coming through and what he did in Rio was phenomenal," said Le Clos, a four-time long-course world champion and winner of 200 gold at the 2012 London Olympics.
"Just keep doing what he is doing and maybe don't go too fast because I still want to win for a few more years. There is an exciting time ahead of him for sure."