Ant Financial backs Pakistani payment tool
Share - WeChat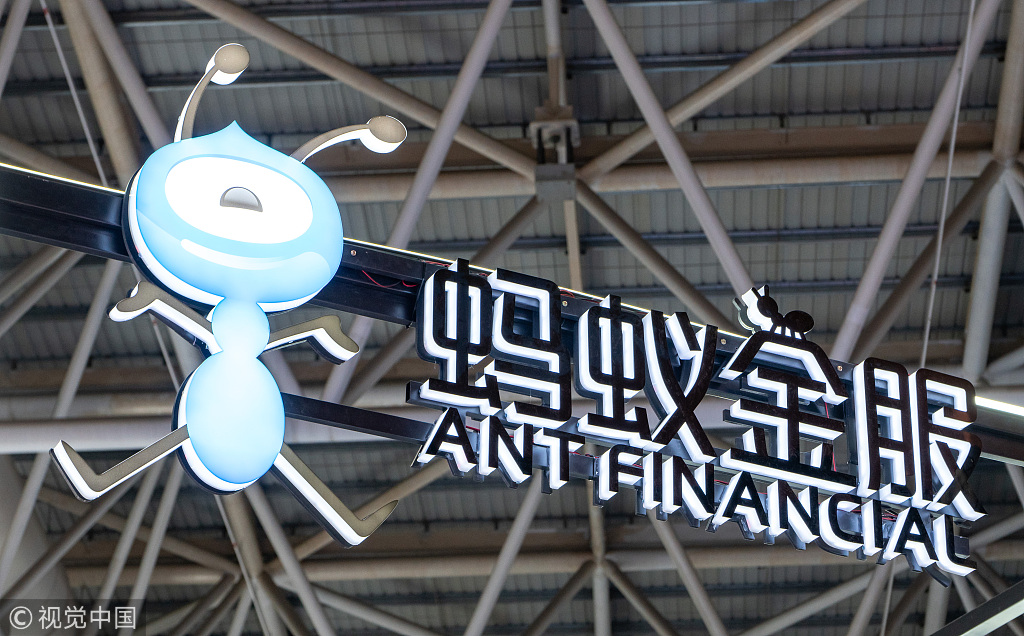 Ant Financial Services Group, which operates mobile payment tool Alipay, is powering Pakistan's first cross-border remittance service using blockchain technologies, marking a major milestone in the country's journey to promote financial inclusion.
Pakistan's Telenor Microfinance Bank announced on Tuesday the introduction of the service through its Easypaisa mobile wallet.
The virtual wallet enables Pakistanis living in Malaysia to send money home instantly and securely via Telenor's Malaysia-based remittance service provider Valyou.
"This places Pakistan among the very few countries in the world that have launched international remittance using blockchain technology," said Tariq Bajwa, governor of the State Bank of Pakistan, who attended the launch event in Islamabad.
The blockchain technology will not only improve the speed and efficiency of remittances, but ensure money transfers are highly secure and transparent, as all information stored, shared, or uploaded through the blockchain remittance platform will be encrypted, according to a joint statement from Ant Financial and Telenor.
"The new remittance service is one of the examples of how emerging technologies can help countries meet their digital and financial inclusion goals," said Eric Jing, chairman and CEO of Ant Financial.
According to Ant Financial, Alipay's transaction fees will be waived during the one-year trial period.
Inbound remittances contributed over 6 percent to Pakistan's GDP during the fiscal year 2017 to 2018, equivalent to over 50 percent of the trade deficit, 85 percent of exports and more than one-third of imports, Bajwa said citing official figures.
Currently, Pakistan receives about $1 billion in home remittances from Malaysia, and this Easypaisa-Valyou collaboration is going to change it for the better due to its transparency and swiftness, said Roar Bjaerum, senior vice-president of Telenor Financial Services.
The Pakistani government has recently unveiled a National Financial Inclusion Strategy based on a five-year plan. It aims to create 3 million jobs and additional exports of $5.5 billion by improving small and medium-sized enterprises' access to financing.
Starting from 2015, Alipay has formed nine strategic partnerships with local partners outside the Chinese mainland. This trend of fostering ecosystem development with local partners across Asia is likely to continue, according to a report by data and analysis company CB Insights.
During last year's Alibaba Cloud conference, Ant Financial announced its blockchain partnership plan that pledged to open its blockchain-as-a-service platform in an attempt to create more value for financial systems and lower trade costs.
The first batch of partners includes PwC, Tsinghua Smart Cloud, Accenture and Standard Chartered Bank.