Audi runs rings around competition with sales in premium market
Share - WeChat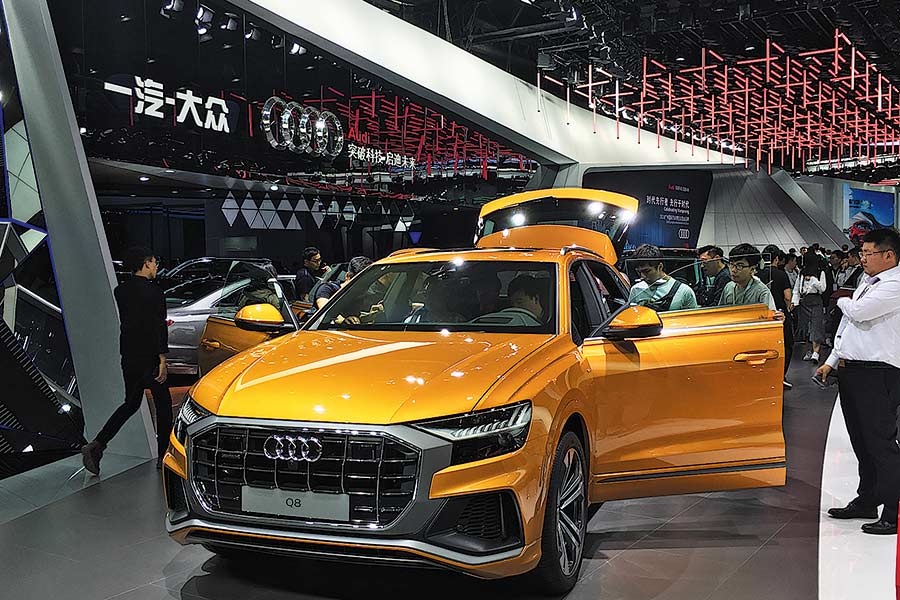 Audi's sales hit a record high of 660,888 last year in China, holding its continued position as the best-selling premium car brand in the country, according to its joint venture FAW-Volkswagen.
"Our Audi brand was in the sales championship from July last year, and finally the champion of the whole year, thanks to our effective branding initiatives, introduction of high-quality models as well as continuous improvement in sales and service," said FAW-Volkswagen in a statement on Wednesday.
Audi has held the sales crown in China since its arrival three decades ago, and more than 5 million cars have since been sold in the country.
In 2018, Audi saw its sales in China go up 11 percent from the previous year. Of them, sales of locally produced Audi cars grew 10.2 percent year-on-year to a record high of 600,700 units.
Sales of imported cars soared 20 percent to 60,188 in the year. Audi's best-selling local model was the A4 L sedan; its sales reached 163,296, up 42.6 percent, while the classic A6 L came second, with 149,775 delivered in the year.
Analysts said Audi's sales this year can be deemed a great feat considering the sluggish car market in China, which is expected to fall for the first time since 1990.
The results did not come easily; by the end of June Audi sales lagged behind Mercedes-Benz and BMW came in third. But Audi started to push ahead from the second half of the year.
Audi launched 16 models last year in China, including the A8 L and the new-generation Q5 L. Its full-size SUV, the Q8, made its global debut in the country.
The company will keep introducing new models into the Chinese market, including the new A6 L and its first electric SUV the e-tron, this year. The e-tron will be locally produced at FAW-Volkswagen from 2020.
Audi said it will develop more high-end new energy vehicles for Chinese customers as the country has been one of the fastest-evolving car markets in the world, where new services and brands dedicated to electric cars are mushrooming.
China has been the world's largest new energy vehicle market since 2015. Sales in China were expected to reach 1.2 million by the end of 2018, and the figure is likely to reach 1.6 million in 2019, according to the China Passenger Car Association.
Liu Yigong, general manager of FAW-Volkswagen, said he expects Audi to become a leading player in China's new energy vehicle market by 2025, with 30 percent of its sales in the country being such vehicles.
A number of new energy models are around the corner, including the Q2 L e-tron. By 2022, FAW-Volkswagen aims to build five Audi new energy vehicles.