Pushing pedal to the metal for more self-driving cars on roads
Share - WeChat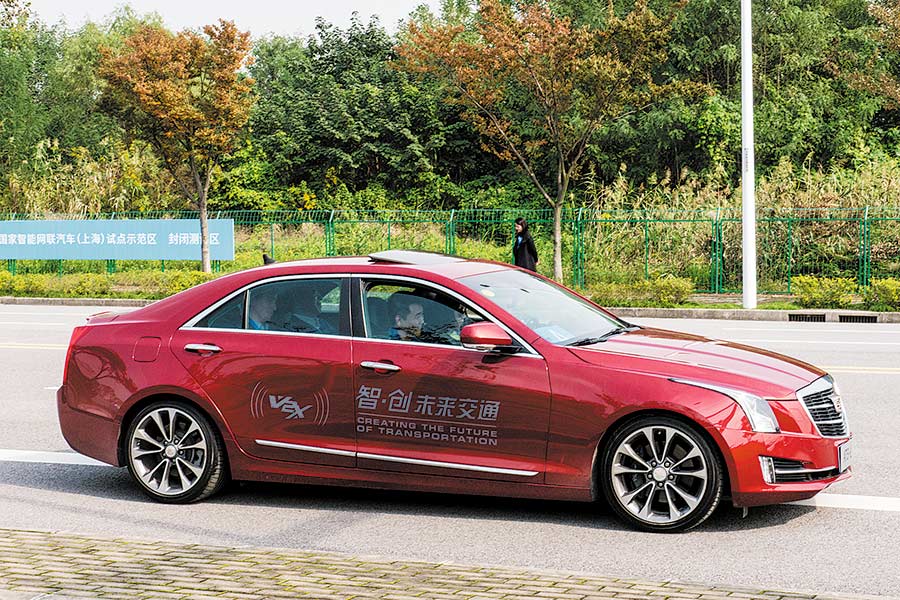 MIIT sets goals for connectivity and autonomous vehicles
China has set an ambitious goal for a third of new cars sold in 2020 to have connectivity and self-driving features in an effort to fuel fast-evolving changes in the automotive industry.
By 2020, at least 30 percent of new vehicles will feature advanced driving assist systems that are classified as Level 2 autonomous driving, according to an action plan the Ministry of Industry and Information Technology issued in late December.
Level 2, in the six-level framework defined by the Society of Automotive Engineers, refers to basic autonomous functions such as cruise control, lane centering and semi-automatic parking.
In the plan, the ministry also expected large-scale use of highly autonomous driving vehicles in specific scenarios by the end of the decade. At least 60 percent of new vehicles will have onboard connectivity in the same period.
After 2020, China hopes to have built a system for smart and connected vehicles, covering aspects from technology and standards to infrastructure and service, thus paving the way for gradual commercialized use of highly autonomous driving and the 5G-V2X wireless communication technology.
The 5G-V2X, built on the 5th-generation cellular network, allows high-bandwidth, low-latency, high-reliability communications of vehicles to other vehicles, infrastructure and pedestrians.
The ministry said China is on the fast track in terms of smart and connected vehicles, with an expanding scale and increasing innovations, but it admitted that core technological breakthroughs are yet to be achieved and more legislation needs to be put in place.
"We drafted the action plan to further boost the sector's continuously healthy development, which will guide us to realize the goals phase by phase," said the ministry.
According to the plan, China is expected to have built a technological system capable of autonomous driving at Level 3 and above and developed abilities in integrating and using reliable software and hardware by the end of the decade.
It would complete the sets of standards for testing smart and connected cars and data sharing, both of which are crucial for the development and deployment of such vehicles.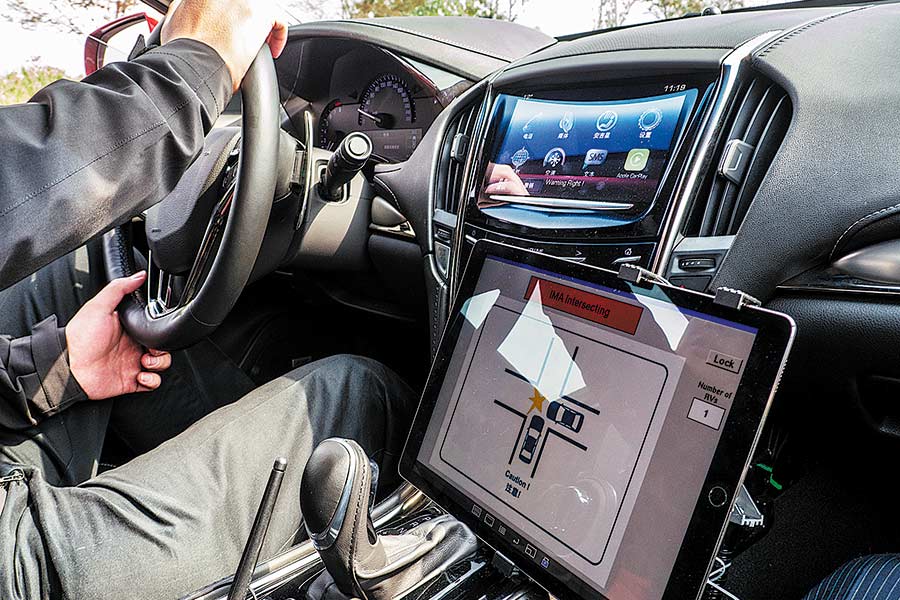 In terms of infrastructure, China will make Long-Term-Evolution-V2X wireless communication technology, which is also known as the 4G-V2X, available on some expressways and urban roads, and start to deploy demonstration projects involving the 5G-V2X technology.
In addition to its own efforts, the country would like to conduct international cooperation and exchanges in terms of smart and connected vehicles.
The ministry said in the action plan that globally leading companies are welcome to build manufacturing as well as research and development facilities in China, and Chinese ones are encouraged to make inroads into the global market. Many carmakers are busy exploring connectivity and autonomous driving vehicles.
General Motors is one of the first carmakers to develop the V2X technology in China.
Together with Tsinghua University and China's Changan Automobile, it helped compile the country's first standard designed for the application layer, which was released in 2017.
In the same year, the US carmaker demonstrated its vehicle-to-infrastructure capabilities on public roads in Shanghai, showing the vehicle was able to receive real-time data from traffic lights and thus help drivers control their speed while cutting congestion.
Audi has been testing smart and connected vehicles in China with Huawei Technologies and China Mobile.
At the World Internet of Things Exposition held in September 2018, it demonstrated a number of V2X functions in Wuxi, Jiangsu province, on its vehicles, which could adapt its speed or activate the warning light system in a hazardous situation based on the traffic lights and road users' behaviors.
"Car-to-car and car-to-infrastructure functions expand the technological base, enabling us to offer autonomous driving in China in the future," said Alexander Pesch, head of automated driving at Audi China.
Audi is also the first and only international carmaker to obtain licenses to test autonomous driving in two Chinese cities: Wuxi and Beijing.
Late last year, Chinese carmaker Changan announced that all its models produced from 2020 will have connectivity features, and Level 4 autonomous driving will become available around 2025.