Property prices in top 100 Chinese cities rise
Share - WeChat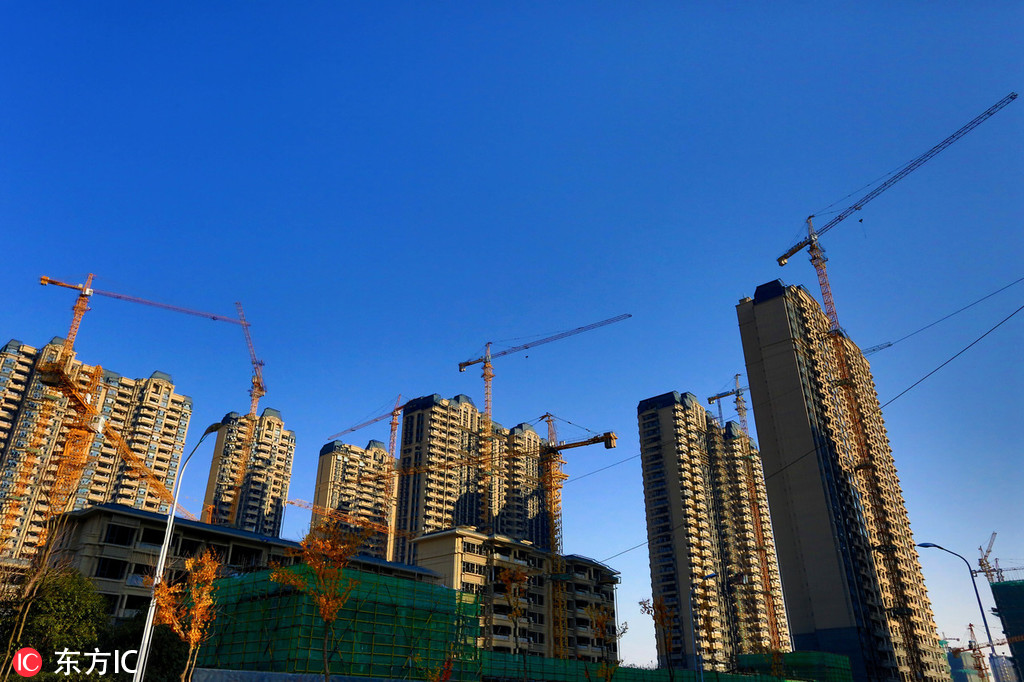 House prices in 100 major Chinese cities rose 5.09 percent in 2018, down 2.06 percentage points from previous year, according to data from China Index Academy, a Beijing-based realty information service provider.
In December alone, the average price of new homes in these 100 cities monitored by the academy rose 0.25 percent month-on-month to 14,678 yuan ($2,136) per square meter.
On a monthly basis, home prices climbed in 60 places, six less than last month; 36 out of 100 cities reported month-on-month price drops, five more than the previous month, and four cities remained price flat.
Last year, a total of 97 cities registered price increases, among which 14 cities' price growth rate exceeded more than 15 percent, 20 less than the previous year.
In December, the average price of new homes in 10 big cities, including Beijing and Shanghai, rose 0.25 percent month-on-month to 26,732 yuan per square meter, up 0.07 percentage point from last month. Home prices in these 10 cities increased 2.37 percent last year, down 1.54 percentage points from a year earlier.
Last month, the average price of second-hand house in main urban districts of these 10 major cities fell 0.82 percent month-on-month to 38,691 yuan per square meter, up 0.44 percentage point from the previous month. Last year, second-hand house prices fell 0.11 percent, compared with a 8.03 percent increase in 2017.
In 2019, the country will give priority to keep land and house price stable, according to the recently-held national housing and urban-rural development work conference. Some cities such as Beijing, Qingdao, Hefei, Sanya and Wuhan have rolled out measures to further reinforce property regulation.
Official from the China Index Academy predicted that in the future, property control policies will focus on stability, differentiation and structure optimization. House prices are expected to be further stable. Some hotspot cities will continue consideration stance, while price rising in third- and fourth-tier cities will experience slowdown.