With a new leader, Mexico eyes stronger ties with China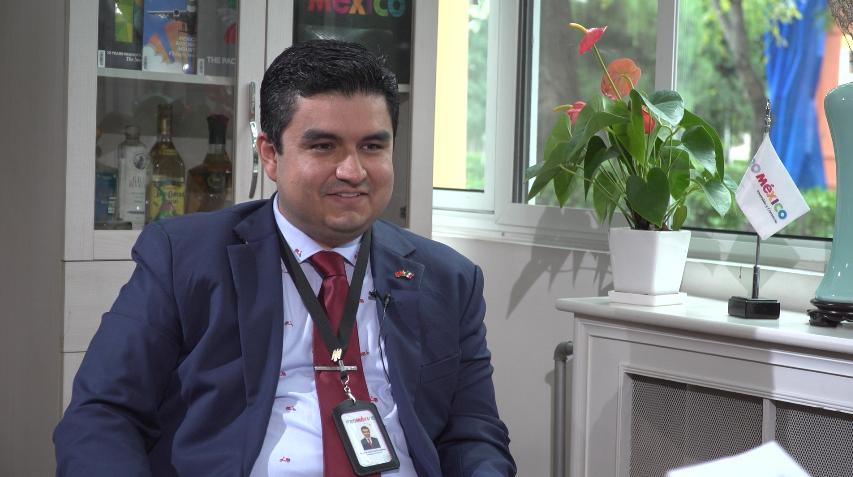 The five-month wait from Andrés Manuel López Obrador's landslide election victory in July till this month, when he was finally sworn in as Mexico's new president, has kept many observers wondering how the change of guard will affect the country's domestic and foreign policies.
Signals were mixed at best, but one thing was unmistakable: the very first ambassador he met after winning the presidency was from China.
López Obrador's agenda for that private meeting in early August was simple, if a bit blunt: how to reduce the trade deficit and increase Mexican exports to China.
Beijing actually loves the idea. When Chinese ambassador Qiu Xiaoqi arrived at the transition team's offices on Chihuahua Street in Mexico City for the meeting, he already had a proposal: Welcome to the China International Import Expo.
The delegation Mexico sent to Shanghai last month for the expo consisted ofover 60 companies and 100 entrepreneurs as well as several ministers and state governors, including two of López Obrador's lieutenants, Graciela Marquez and Marcelo Ebrard, now Mexico's economy and foreign secretaries.
As Guest of Honor at the six-day event, one of only two Latin American countries ever given that distinction, Mexico had not one but two pavilions to promote its food and beverage products, tourism and culture, and other investment opportunities.
Even before the expo there had been good news in the air. Bilateral trade had climbed 11 percent to nearly $48 billion in 2017, and Mexico's avocado exports to China in the first half of this year, a whooping 9,368 tonnes, had already overshot 2017's total.
"In terms of trade and investment, we can see the numbers are growing," said Felipe Garcia, Commercial Counselor of the Mexican Embassy in Beijing, in an interview with China Daily. He stressed the importance of bilateral trade, as "China is our second largest trading partner of Mexico, and Mexico is China's most main (sic) trading partner in the Latin America region," before ticking off in quick succession some of Mexico's proud exports, like avocados and tequila.
While maintaining that bilateral exchanges are "complementary," Garcia also repeated in the interview his wish to "increase the Chinese investment in our country."
Such investments are indeed picking up.