Fitness industry works up a sweat in internet age
Share - WeChat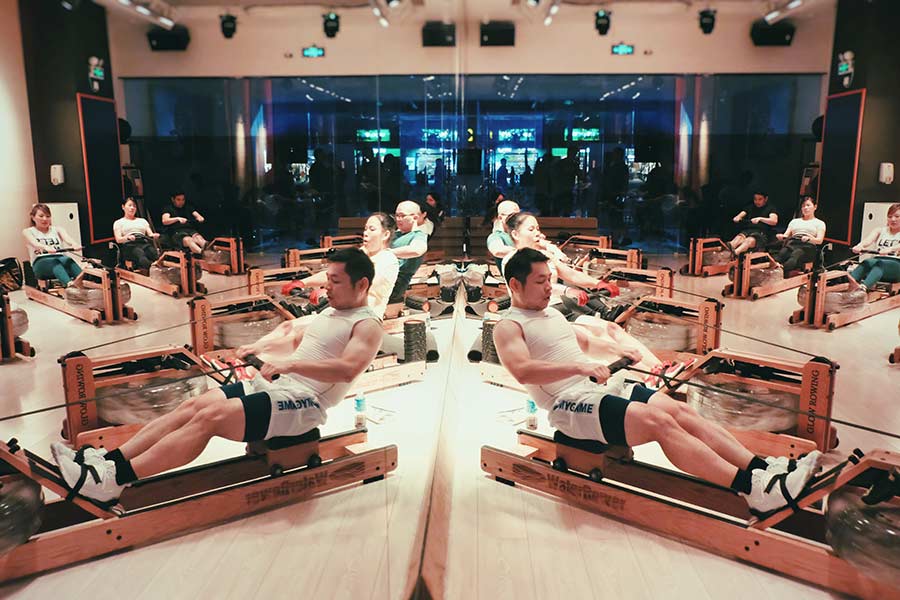 In March, sports technology company Keep opened three offline fitness rooms in Beijing called Keepland. The aim is to persuade some of its online users to join offline communities, helping cultivate loyalty and fueling enthusiasm.
According to a report from market research consultancy Analysys in Beijing, as of April, more than 68 million people in China were using online platforms to support sporty lifestyles-a year-on-year rise of 2.22 percent.
Li Jinyi, vice-president of Keep, said online users' needs will be upgraded and Keepland can keep up with such changes.
"Users may not have that much time to go online and find solutions, or they can't find exactly what they need. But the offline courses can help locate weaknesses or provide future goals, which coaches can guide people to attain," he said.
Fitness brand SpaceCycle was launched in 2015 by Matthew Allison, the former president of EMI Music in Asia, and now has six clubs in Beijing, Shanghai and Taipei, in Taiwan, offering cycling, yoga, barre and dance classes with inspiring background music.
Liu, a SpaceCycle member, said she sometimes uses its app for more than just registering for classes.
"You can search for some music and buy fitness gear with just one app. You can also post and browse photos of people working out, and chat with others to get motivation," she said. "I think the fitness apps are trying to mix working out and socializing."
Li said it is important to socialize, as people need encouragement from others to advance, and users can get together and form a community by attending offline salons or other activities at Keepland.