Fitness industry works up a sweat in internet age
Share - WeChat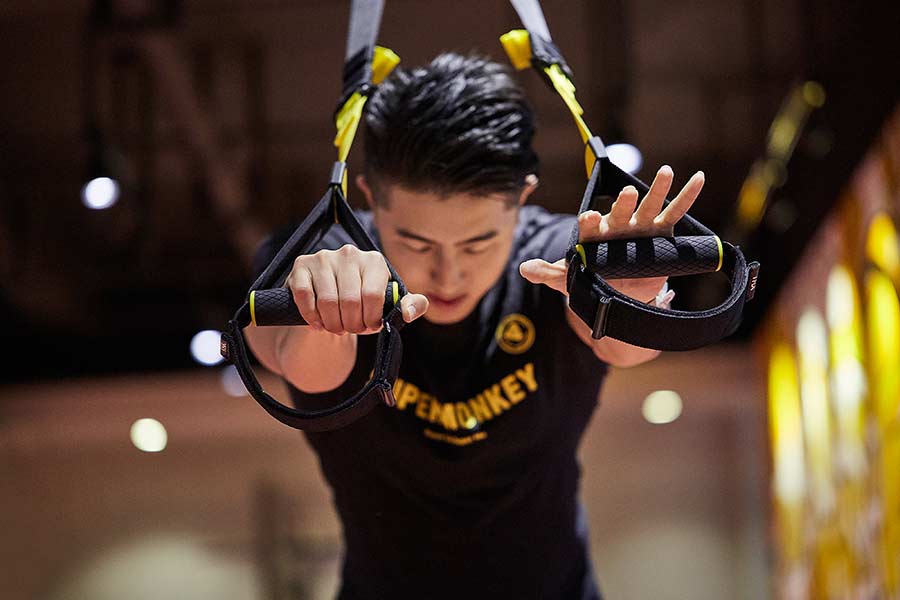 "It's hard to persist by yourself," he said. "But if you have a partner or team members, the interactions and encouragement can support you in finally achieving your goal."
Li said another reason to socialize is to help users improve their athletic performance, as they can communicate with coaches and exchange experiences with classmates after sessions, especially when more people want to work out and choose a suitable training plan.
Keepland has installed a screen that can interact with users by showing the latest content, technology and activities.
"It is also convenient for us to organize better offline activities, salons and discussions, and a variety of communication activities are even organized by users themselves. This is how we can provide more for the users," Li said.
In recent years, the Chinese government has introduced policies to vigorously support the development of the health service and sports fitness industries, and to promote expansion of the fitness industry.
In 2013, the State Council issued a guideline to promote development of the health service industry-extending the nationwide fitness campaign and increasing awareness of physical fitness.