Fitness industry works up a sweat in internet age
Share - WeChat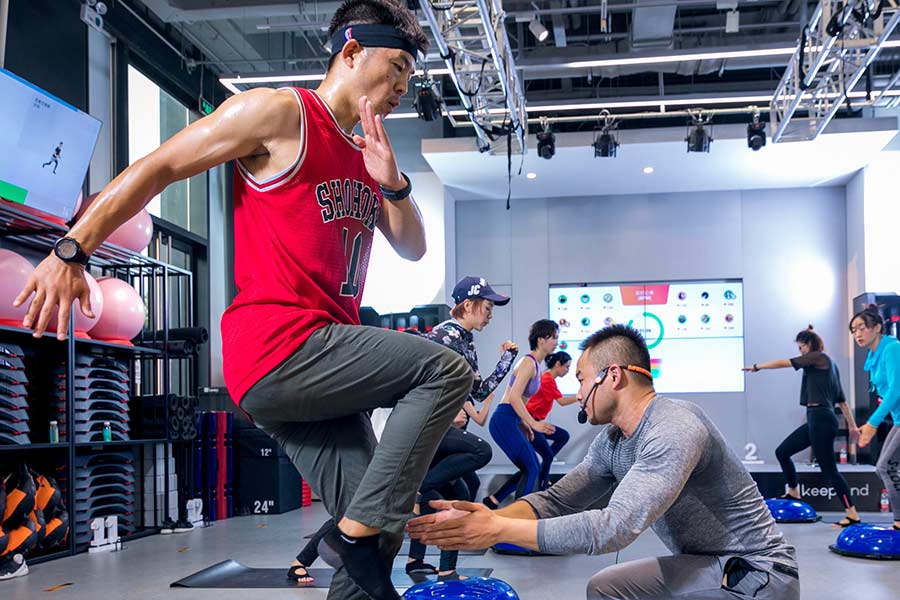 Millions use online platforms to back athletic lifestyles
Liu Ya, a 28-year-old manager at a public relations agency in Beijing, switches on her phone and opens a fitness app.
With just a few taps, she has registered for her weekly barre class, which involves using a handrail that provides support for various types of exercise, incorporates movements derived from ballet, and combines positions and movements drawn from yoga and Pilates.
On a designated day, Liu goes to the fitness room, checks in with her phone, changes into sports gear and awaits the start of the class with 39 others.
This is her routine before each weekly workout. After an hour of sweaty activity, she sometimes takes photos of the session to post on WeChat.
"I think the internet has really changed the way people work out," she said. "The fitness apps give us more options. Rather than just going to a gym and training by yourself or hiring a private trainer, they can link online and offline alternatives."
With the rapid growth of fitness communities and increasing demand for professional instruction, new trends have emerged in recent years, attracting young users through socializing, group classes, qualified coaching and flexible payment methods.