Third parties upgrade homestay sector
Share - WeChat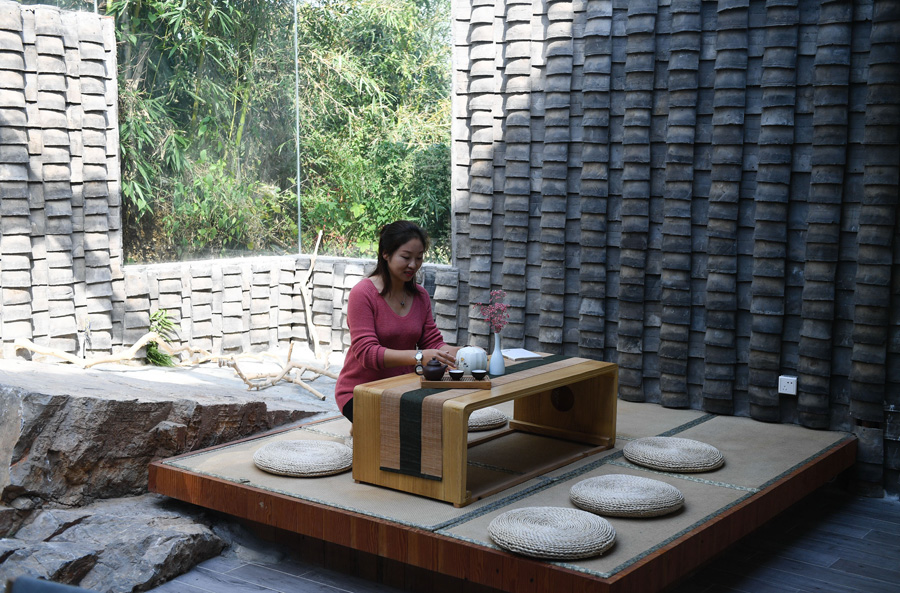 Managing spare houses has always been a time-consuming and energy-intensive task for Wang Yanyun, a part-time real estate investor, especially as she wants the properties to create more value before she resells them.
The surging short-term homestay industry, with services managed by third parties, has offered a solution.
Although self-managed hosting services such as Airbnb Inc and Tujia.com still dominate the market in China, third-party management is on the rise.
"Today more people are switching to short-term rentals, especially those in first-tier cities, as long-term rentals no longer create benefits like they did in the past, but require massive time input," said Luo Jun, chairman of Sweetome Property Consulting Group Co Ltd, at a recent forum.
Return on investment for a rental property in the nation's four first-tier cities averaged 1.8 percent in the third quarter of 2018, while the figure in major cities in other countries was much higher, according to a report by E-house China R&D Institute. ROI on rental properties in Los Angeles averages at around 5.7 percent, and 4.3 percent for those in Tokyo, according to data from Core-Logic and other major global real estate data agencies.
"Meanwhile many landlords want to be free from rental management, as the high pressure they face makes for unsatisfying rental income for their intensive work," Luo said.
"All these reasons create a large market for short-term homestay services managed by third parties."
The idea is becoming increasingly appealing to Chinese customers, said Rupert Hoogewerf, chairman and chief researcher at Hurun Report, who shared his optimistic view about the future prospects for standardized management in short-term homestay services.
An increasing number of companies in the sector, such as Elephant Inn and Locals, have started to grow, and many online service providers such as Mayi.com are also starting new business sectors that buy houses to rent out and manage directly.
"Short-term rentals can offer travelers individualized services with lower costs, and also enable landlords and service providers to obtain good returns with relatively low investment," Hoogewerf said.
Compared with self-managed homestay services advertized online, third-party management offers standardized services, such as high cleanliness standards.
Safety is another concern for those using homestay services while traveling, but many customers think the risk is lower when the houses are managed by a third party.
"China, however, is still at an early stage in the sector," Hoogewerf said.
Similarly, a report from financial news website Beijing Business Today said many companies are entering the market as there is still a lot of potential, yet the sector lacks proper regulation.
Third-party service providers for short-term house rentals are planning more innovation to meet more diversified customer needs, such as pet services, baby care facilities, and rooms with different themes, Hoogewerf said.
Sweetome said it will develop more markets in the next year with two upcoming lines of products-Jiating, meaning "family dragonfly", and Miting, meaning "seeking dragonflies". The first Miting hotel will open in Shanghai in the first half of 2019.
Houses managed under its Jiating line will offer necessary home appliances, such as washing machines and refrigerators, and even housekeepers at some properties. The facilities aim to meet the growing market for family tourism.
According to a 2018 China Tourism Academy family tourism market report, 96.5 percent of respondents showed interest in traveling with their families.
In 2017, 94 percent of the families surveyed reported taking at least one family trip, and nearly 70 percent had traveled together one to three times. Besides, 70 percent also expected to find products that meet demands for various family members, both young and old.