Ikea to build Shanghai mall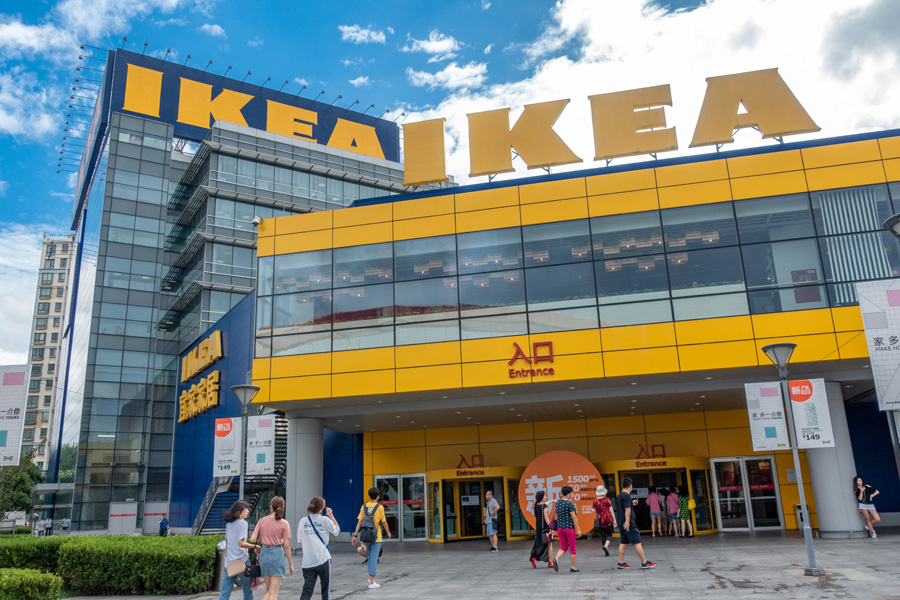 $1.2b shopping project company's biggest, expected to open by the end of 2022
Ikea, the Scandinavian-based furniture retailer, announced on Thursday its biggest investment yet: an 8 billion yuan ($1.2 billion) shopping mall to be built in Shanghai.
The new project, to be located adjacent to Hongqiao International Airport in the western part of the city, will operate under the brand Livat, and is expected to open at the end of 2022.
The complex will cover a total area of 430,000 square meters when complete, among which 120,000 sq m will be devoted to over 300 retailers for clothing, catering, entertainment, education and sports.
The Swedish company's furniture store will naturally be included in the new project. However, it will aim to take the company in new direction, featuring less warehousing and instead relying more on digital tools.
According to Ding Hui, president of Ikea Centers China, one rule for the Shanghai project is that the shopping area should only take up less than 50 percent of the total space. The rest will be devoted to other types of business, like zoos or small-sized racetrack for horses.
The project will also feature Ikea's first Grade A office, with a modern office covering 60,000 square meters and styled using furniture of its own.
They will also be designed with co-working in mind, in light of the sector's big growth in recent years. Ikea is still deciding whether to operate the offices on its own or co-operate with qualified third-party property management companies, said Ding, adding that the firm hoped the space will hopefully attract more companies from North Europe.
Upon completion, the complex will support about 3,000 jobs, making it Ikea's biggest location excluding its headquarters in Sweden.
Apart from Shanghai, Ikea plans to build another two new Livat projects in Changsha, Hunan province, and Xi'an, Shaanxi province, which are scheduled to open in 2020 and 2022.
The new project, the largest in Ikea's 75-year history, comes as the brand is undergoing a strategic transformation. According to its CEO Jesper Brodin, the company will integrate full digital solutions in all countries, and move away from the out-of-town stores to more in-city centers.
Ding, who oversees Ikea's Chinese shopping centers, said the firm is looking to bring smaller-sized centers to the country. For the Livat brand, Ikea will also introduce some smaller footprint complexes to test the waters in China.
Ikea first introduced retail brand Livat in China in 2009. So far, three Livat projects have been built-in Beijing; Wuxi, Jiangsu province; and Wuhan, Hubei province. The three have a combined leasing area of 530,000 sq m, and had a total investment of more than 10 billion yuan.