Sweden's Ikea steps up online, offline integration pace in China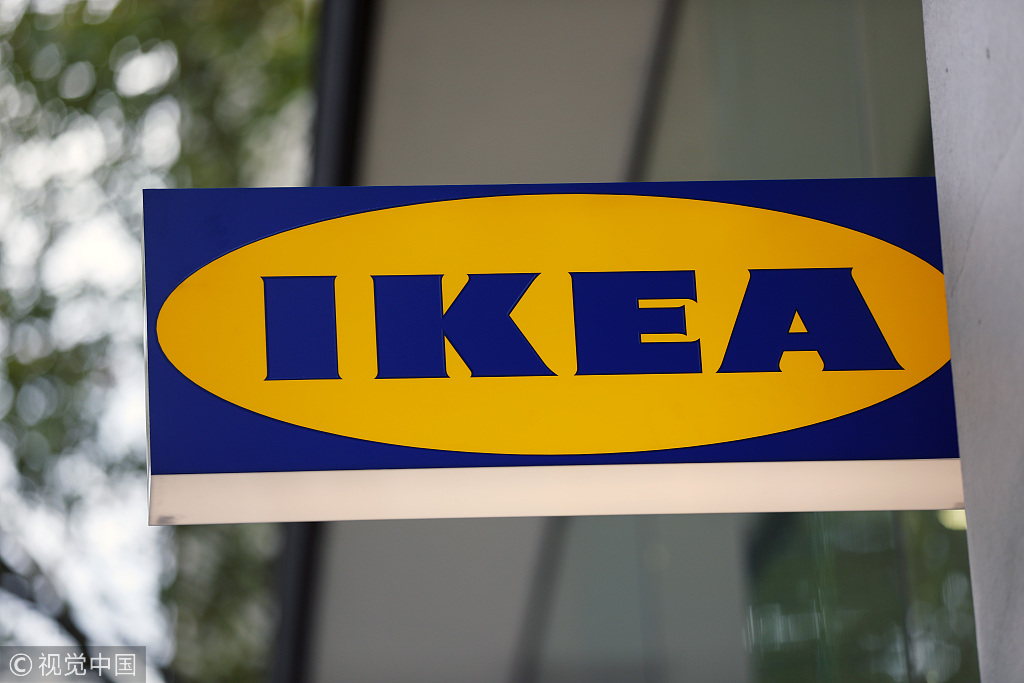 Sweden's Ikea, the world's largest furniture retailer, is opening more stores and distribution centers and launching online services in 149 Chinese cities as part of its ongoing efforts to integrate online and offline retail channels in the nation, a top executive said on Thursday.
In an interview, Anna Pawlak Kuliga, CEO and president of Ikea Retail China, said that the company will also scale up its investments over the next 12 months in China. "This year we are going to have several breakthroughs in China. Many things that we are doing now are not what we would have done in the past 20 years," said Kuliga.
As part of the efforts, Ikea has set up a new experience center in the capital adjacent to the Wukesong subway station on Line 1. The pickup center, which is essentially the renovation of pickup points where customers come to order and get deliveries later, has an expanded floor area of 1,900 square meters, more products, tailor-made home design solutions, catering and play areas for children.
It is also equipped with digital interaction tools such as quick response codes that direct the user to Ikea's WeChat mini program, which allows consumers to purchase goods with a finger click.
This center is only the beginning of Ikea's ambitious plan, which is focused on online and offline integration, said Kuliga, who has been in China for two months.
"In China, if you don't buy things through three clicks, you don't buy," said Kuliga, commenting on Chinese consumer's heavy dependence on mobile purchases rather than desktop ones that are prevalent in other markets.
The Swedish retailer has also pump-primed its online operations and extended the facility to 149 cities in the country along with logistics networks.
On Aug 27, it launched its pop-up WeChat program store and in just 24 hours received 2,895 orders and sold 2,952 product sets through the program. Nearly 45 percent of the orders came from cities and regions that did not have an Ikea store.
The new experience centers are being positioned in locations where people meet often such as shopping malls and places next to subways stations, and cater largely to younger Chinese consumers. "Offline retailing is not dead," said Kuliga. "But boring offline retailing is dead."
The company is also making improvements to attract and please a wider range of consumers, the younger generation in particular, to get back to brick-and-mortar stores.
As part of these efforts, it has introduced tailor-made home-design solutions in the new stores it is opening.
Ikea is opening six new hyper stores in Xuzhou, Tianjin, Guangzhou, Zhengzhou, Changsha and Guiyang. It has 25 stores in 20 cities in China, two pickup points and three distribution centers.
The company is currently revising its retail plans in China as the market is rapidly changing but it will retain a mix of formats including hyper stores, pickup points, experience centers, distribution centers and e-commerce platforms, said Kuliga.
IKEA has invested 16 billion yuan ($2.3 billion) in China in the 2019 fiscal year, the highest amount in the past 20 years.