Pan Tianshou's ink masterpiece goes on auction block
Share - WeChat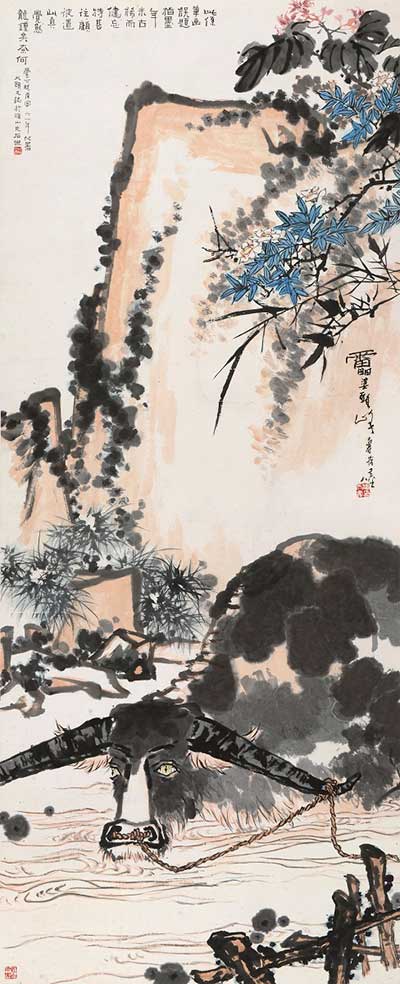 Late master painter Pan Tianshou (1897-1971) is known for creating large classic Chinese ink paintings that convey scholarly elegance, grandeur and extensiveness.
Rigid mountain rocks are a motif he often revisited. It became his art's signature.
Not only does the subject create a basic element to shape the composition of his paintings but also it signifies strength and persistence — which is suggestive of his own character — that he rendered into the evolution of Chinese ink art.
Pan's piece Buffalo in Spring will go under the hammer at the Poly International Auction's major autumn sale in Beijing from Dec 6 to 9.
The 2.5-meter-long color painting, created in 1961, depicts a buffalo resting in a pond framed by rocks, bushes and flowers.
The work demonstrates another of Pan's distinct approaches — to soften the hard feeling of rocks using blossoms and animals.
Other works on the block include those by other important 20th-century ink artists, such as Li Keran, Huang Binhong, Fu Baoshi, Qi Baishi and Huang Zhou.