Hollywood director hopes to inspire new Chinese talent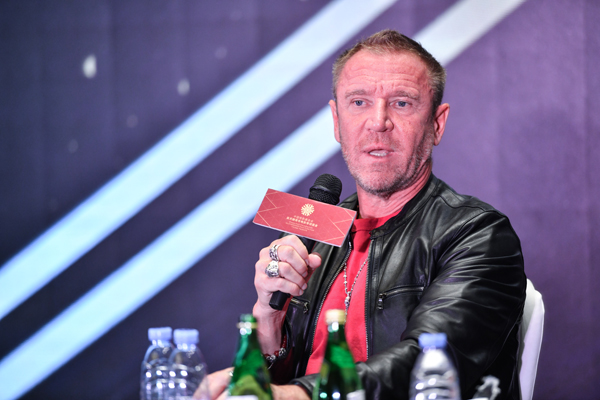 Renny Harlin "became" a director when he was just 7 years old.
Today, he's one of the most commercially successful Finnish directors in Hollywood. Harlin established his fame in the late 1980s, thanks to such action blockbusters as Cliffhanger, starring Sylvester Stallone, and Die Hard 2, starring Bruce Willis.
However, the 59-year-old veteran, who has lived in China since 2014, had a somewhat tough, self-made start.
Harlin delivered a detailed account of his past struggles during a recent master class hosted by the China Film Foundation's Wu Tianming Film Summit for Young Talent.
Born in Riihimaki, a town 70 kilometers north of Helsinki, Harlin's first foray into directing was to use a tape recorder and recruit some neighborhood children to produce an audio story.
When the production wrapped up, he invited all his classmates to sit in the field outside his family's yard, and used a loudspeaker to broadcast the recording.
"It felt so powerful to be able to tell a story and entertain all the neighborhood kids," he recalls, smiling.
The young artist upgraded his directorial skills at the age of 11, when he got a camera to shoot a short war film. He used miniature toy soldiers and planes, as well as some small fireworks, to create a fierce battlefield, and cast the neighbor kids as actors.
But it was not until he was 15 that Harlin experienced what it would be like to work as a professional director. That year, Hollywood action director Don Siegel toured to Finland to shoot the spy thriller, Telefon, which starred US actor Charles Bronson.