Viennese whirl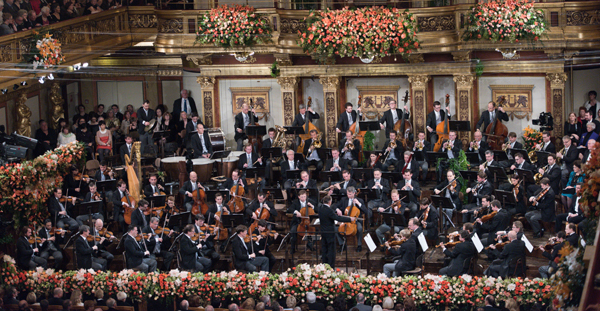 Vienna Philharmonic is set to return to China with six concerts, including a performance featuring pianist Lang Lang, Chen Nan reports.
After its successful tour of five Chinese cities last October, the Vienna Philharmonic Orchestra is set to return to the country.
The orchestra, founded in 1842, will present six concerts at the Tianjin Grand Theatre, the Guangzhou Xinghai Concert Hall and the Shanghai Oriental Art Center from Sunday to Dec 3.
Under the baton of Austrian conductor Franz Welser-Most, the orchestra will play repertories, including Symphony No 2 in D major by Johannes Brahms, Symphony No 5 in B-flat major by Anton Bruckner and Carnival Overture by Antonin Dvorak.
"It was a great experience performing in front of so many people and such an open-minded audience in China. We enjoyed seeing the acceptance of, and interest in, our European culture a lot," writes Daniel Froschauer, the chairman of Vienna Philharmonic Orchestra, in an email response to questions.
"There is a very young audience and, from our experience, they are very fond of rhythmical compositions. This is what we took into consideration while doing the programming. We wanted to present masterpieces of European classical music and chose-together with maestro Welser-Most-works of composers who had a big impact on the history of the orchestra and a close relationship with Vienna."
Froschauer adds that the conductor has a long, outstanding artistic relationship with the orchestra. Welser-Most has been Vienna Philharmonic's New Year concert conductor twice and was the musical director of the Vienna State Opera.
"He has an incredibly broad repertoire and great knowledge of European music," Froschauer says.