All that glitters is not sold
Share - WeChat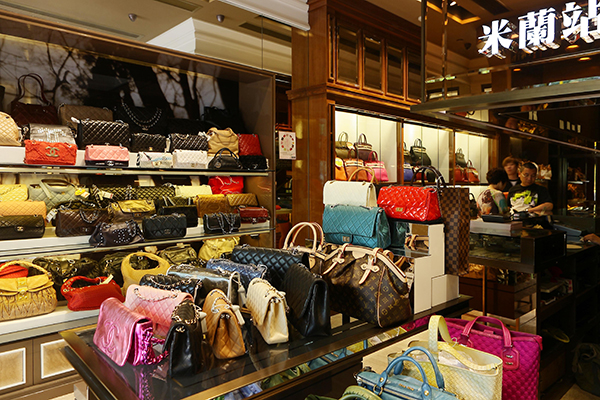 Those kinds of figures, too, seem to have found ready eyes and ears in those who could be pivotal in helping this industry not only get off the ground but to thrive and survive. StarLuxe received startup funding appropriate to its name this year when the Chinese actress Zhang Ziyi chipped in 60 million yuan into the venture.
"We have a mission: to change people's spending habits," Zhang Jun says.
In so doing, customers can have access to more quality products at a lower cost and, even as they reduce the wasteful use of resources and add a warm eco-friendly glow to their enjoyment of luxury, he says.
That luxury is not limited to clothing, taking in handbags, suitcases, household supplies and even technology such as drones that can be delivered within a few hours of being ordered.
In all of this Zhang does not, of course, have the field all to himself. His rivals include apps through which similar services are offered, such as Baozupo and Youmiao, both of which give owners of luxury handbags the opportunity to rent them out to others.
Zhang says that one of his initial concerns was that this sharing concept would be too radical for most people, but in marketing research that he commissioned, 90 percent of those in his target group, women aged 25 to 40 in tier one cities, declared their support for the idea.
One of the survey respondents compared renting luxury goods with staying in a hotel, he says.
"She said that in hotel rooms, bedsheets and coverings will have been used by others, but she still enjoys spending time in these places because of the fresh experience of staying somewhere far from home, and she enjoys the pampering that the hotels offer."
Most Popular